Beton
The BETON range of remote controls has been specifically designed to control concrete pumps. Thanks to its versatility, it is used for the remote control of all types of digital or analogical and proportional concrete pumps and electro-hydraulic applications.
As the operator now is able to move around freely, a significant cost saving in staff and maintenance is guaranteed. It also provides greater safety in the control of certain manoeuvres by eliminating blind spots, etc. As it is a radio remote control without the need for cables, speed is increased in operations, leading to greater profitability.
PWM remote control for concrete pumps
In addition to the traditional use of relays for small concrete pumps or concrete mixers, the Beton radio control allows proportional control either through analogue outputs in voltage or proportional PWM current outputs.
This type of control is often used by large manufacturers such as Schwing, Putzmeister, Cifa, Sebhsa, Sermac, Junjin, etc. for pumps with several arms and larger ranges.
Itowa has radio control solutions for the vast majority of these truck-mounted concrete pumps. Turning these concrete pumps into safe and precise remotely controlled devices.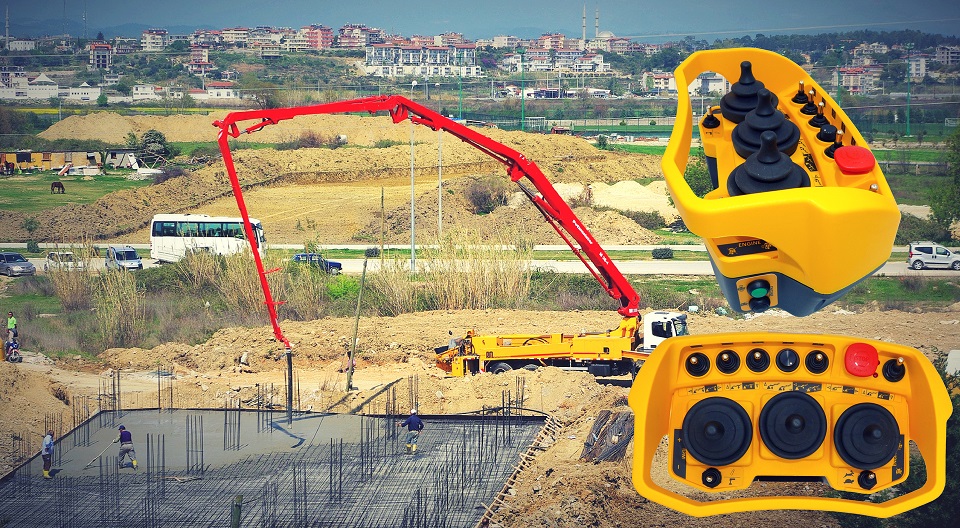 Download pdf