TECHNICAL SERVICE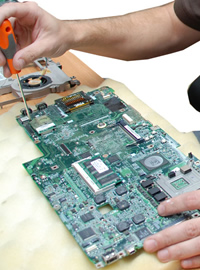 Itowa, with its team of highly specialized professionals offers personalized attention in all your projects.
The customer is our priority, so in addition to our products we offer a technical service of quality.
We have an international post-sales technical service through our distributors and dealers and our authorized SAT ensuring the nearest to our customers and users to solve any damage, any issues or giving advice about spare parts,...
BARCELONA
ITOWA CENTRAL TERRASSA

Faraday, 159
08224 – Terrassa
Tlf: +34 93 733 98 50
Fax: +34 93 789 13 51
info@itowa.com

CANTABRIA
BALANZAS SANTANDER,S.L.
Sr. Rodolfo
C/Francisco Diaz Pimienta, 25 local C1
39610 - EL ASTILLERO (Cantabria)
Tlf: 942 78 63 72
/ 647 25 01 42
balanzas.santander@gmail.com
GRANADA
TELECOMUNICACIONES Y SISTEMAS GSR.
Sr. Juan José Galvez
Crta. de la Celulosa, 24
18613 - Puerto Motril (Granada)
Tlf: 958 82 38 46
Fax: 958 60 23 95
Móvil: 629 558 455
info@telecomunicacionesgsr.es
LA CORUÑA
PROSISCON NEW CONTROL, S.L.
Sr. Felipe Mosquera
Lugar de Sigüeiro, nº2 - Bajo
15888– Santiago de Compostela
(A Coruña)
Tlf: 981 243 222
Fax: 981 690 834
Móvil: 607 506 281
proneco@proneco.com
LAS PALMAS
GRUYMO
Sr. Juan José Santana
Camelia nº5 portal 3 bajos 3
35010- Las Palmas Gran Canaria
(Gran Canaria)
Tlf: 928 415129
Móvil: 609555597
gruymo@telefonica.net
MADRID
GRUGAR, S.L.
Sr. Roberto
De los Comercios, 88B
P.I. Las Atalayas Aut. A-42 salida Km 47
45529 - Yuncler (Toledo)
Tlf: 925 53 07 94
Fax: 925 53 07 94
Móvil: 670 20 97 75
satgrugar@gmail.com
MÁLAGA
I.M.P.
Sr. José Antonio Portillo
Avda. Manuel Gorria 71 local 6
29013 – Málaga
Tlf: 95 225 03 14
Fax: 95 226 15 01
Móvil: 608 18 61 64
info@imp-industria.es
MALLORCA
RADIO CONTROL BALEARES,S.L.
C/Gremi de Forners,27 nave 13
07005 - Palma de Mallorca
(Baleares)
Tlf/Fax: 871 714 792
Móvil: 651 112 411
davidsanchez@radiocontrolbaleares.com
SALAMANCA
BOBINADOS CHUCHI
Sr. Jesús Hernández
Tierra de Campos, Parcela 72
Nave 4. Pol. Ind. El Montalbo
37008 - Salamanca
Tlf: 923 19 22 75
Fax: 923 19 33 61
Móvil: 609 815 517
bobinadoschuchi@bobinadoschuchi.com
SAN SEBASTIÁN
JUANJO CANALES
Sr. Juan José Canales
Paseo Berio, 45
20009 - San Sebastián
Tlf: 94 331 39 88
Fax: 94 331 40 01
ssebastian@itowa.com
TARRAGONA
BOBINAJES PEDRO SANZ
Sr. Pedro Sanz
Pare Joaquim Roig, 3 bajos
43205 - Reus (Tarragona)
Tlf./Fax. 977 32 04 79
comercial@bobinajesanz.com
TENERIFE
CARMELO SILVERA ASOCIADOS
Sr. Carmelo Silvera
C/ Plutón, 10
38205 - Sta. María de Gracia
La Laguna (Tenerife)
Tlf: 922 630 582
Fax: 922 632 158
Móvil: 607 808 409
carmeloss@hotmail.com
VALENCIA
SAT SYSTEM, S.L. ENESMAS
Sr. Enrique
Avda. Guadassuar,19
46250 - L'Alcudia (Valencia)
Tlf: 96 254 17 24
Fax: 96 254 17 24
satsystem@enesmas.com
VALLADOLID
TELEONDAS, S.L.
Sr. Rafael Goyanes
C/ Alicante, 2
47012 - Valladolid
Tlf: 983 290701
Fax: 983 398329
Móvil: 666 090 496
teleondas@telefonica.net
ZARAGOZA
GRAGIL
Sr. José Luis
C/ Margarita Xirgu, 15
50015 - Zaragoza
Tlf: 976 52 48 44
Fax: 976 52 48 44
gragil@gragil.es