Programa TIC CÁMARAS 2023
11-07-2023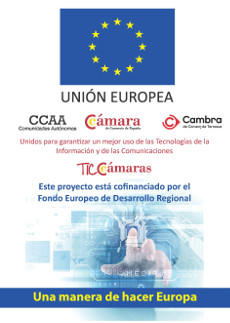 Sindito participa en el programa TICCAMARAS 2023.
Los objetivos del programa son la transformación digital de las pymes mediante la implantación de mejoras para el uso de la teconología de la información y de las comunicaciones.
En Itowa se implementarán las siguientes mejoras.
Un sistema CRM para la gestión de clientes y responder asi al objetivo de mejora y optimización en las relaciones con nuestros clientes. Especialmente en relación con el servicio postventa y la fidelización.
Un conjunto de herramientas colaborativas para la gestión de proyectos, mediante la digitalización de la gestión documental que aportará una solución tecnológica para facilitar el trabajo de forma colaborativa entre el personal trabajador.
Gracias al programa financiado por la UE y FEDER, Itowa mejorará la gestión de clientes e implementará la digitalización de la gestión documental.

RECEIVER IN METAL BOX
10-02-2020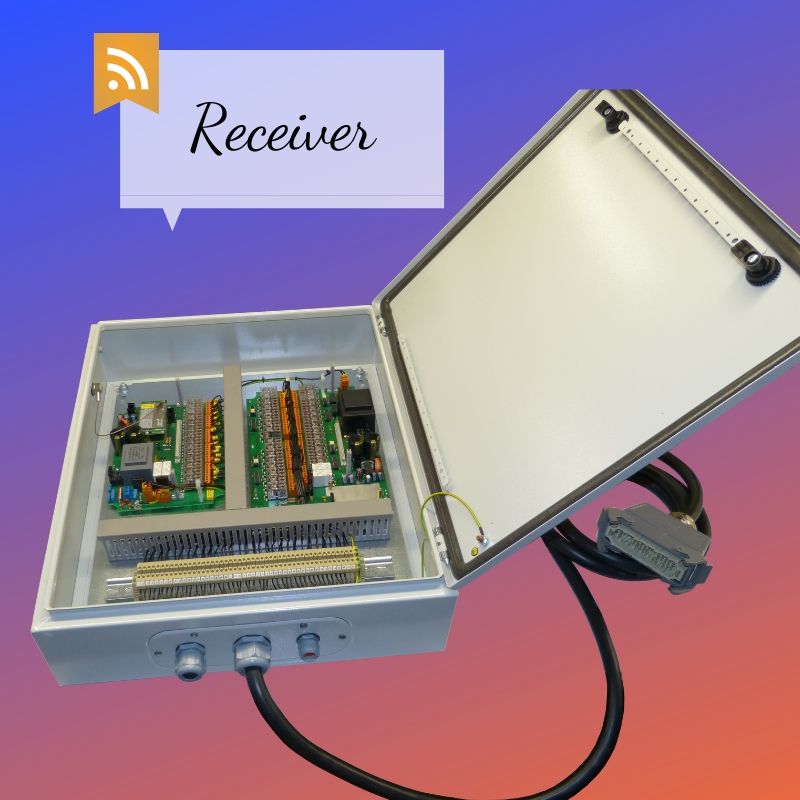 At Itowa we provide tailor-made solutions for each customer.
In some cases, our receivers have been manufactured inside a watertight metal cabinet to ensure greater tightness in generally unfavourable conditions.
This solution is usually implemented in applications that are outdoors and have more risk of contact with rain or corrosive materials.

MERRY CHRISTMAS 2019
20-12-2019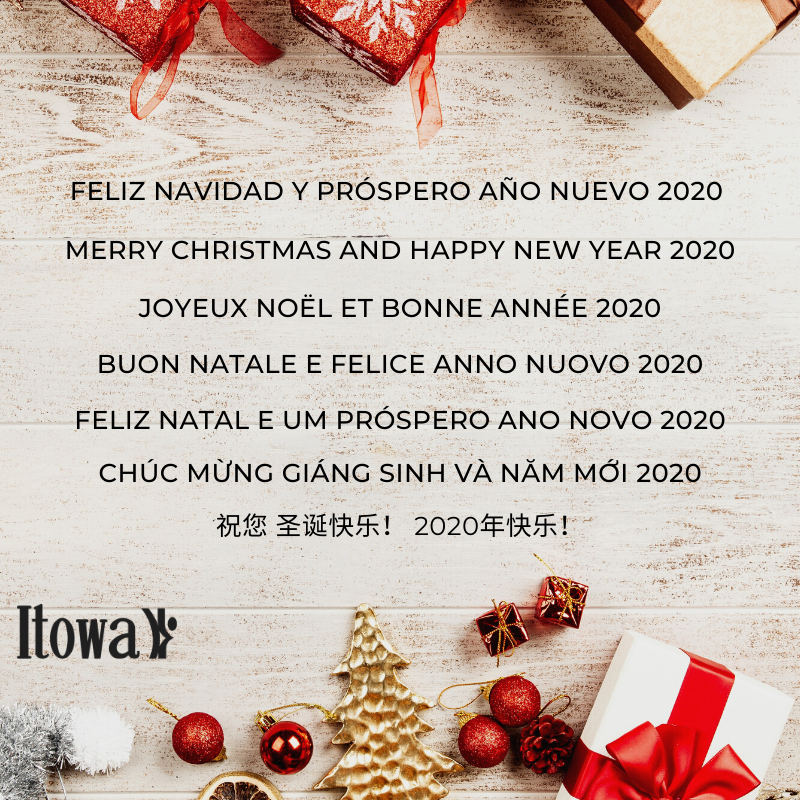 Like every year, we have created a small Christmas video wishing you a good start of the year.
From Itowa, we wish you a merry Christmas and happy holidays in the company of your loved ones.
Thank you for trusting us once again. Your support is what keeps us going.

EXCON 2019
05-12-2019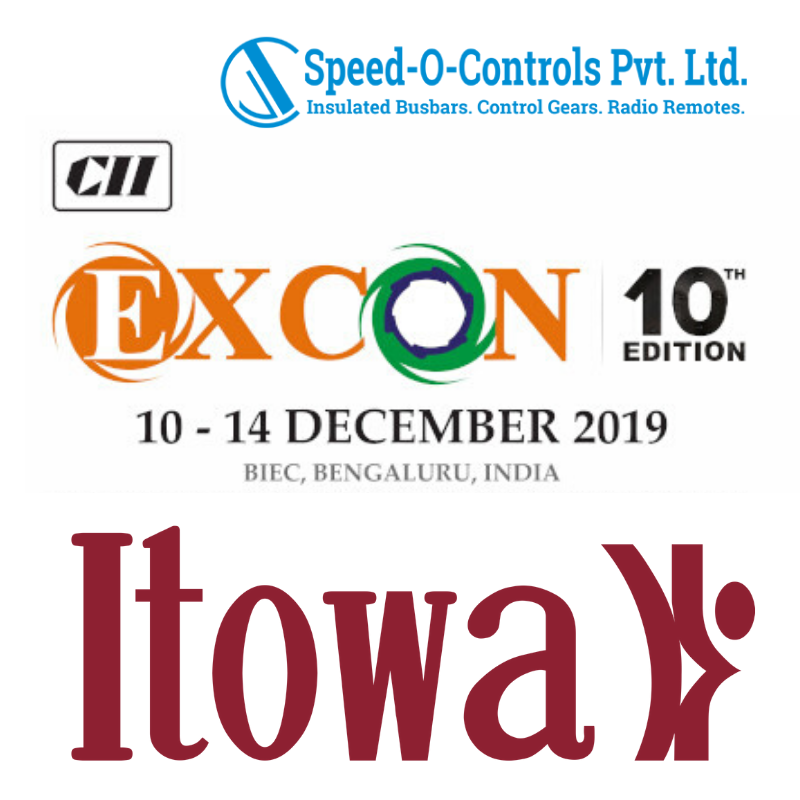 From the 10 to the 14 of December, Itowa will be present through our partner Speed o Controls at EXCON, the largest construction equipment event in South Asia.
There, you will be able to learn firsthand about our range of remote controls as well as our latest innovations.
We hope to see you there!

SPREADER WITH MAGNETS
04-11-2019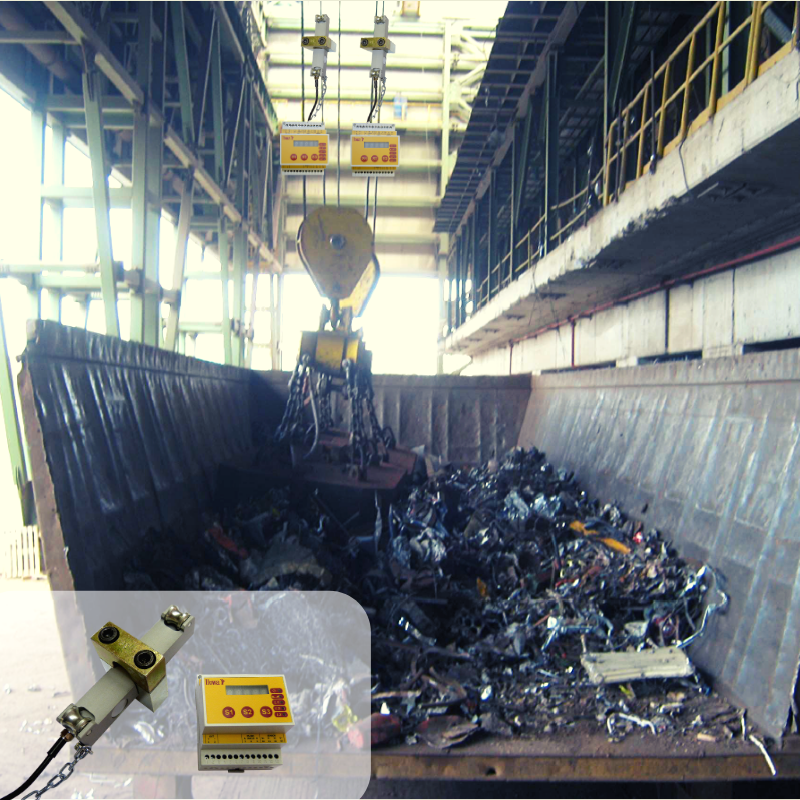 Today we bring you a short article about a recent shipment of a Master - Slave weighing system to one of our customers in Greece.
The Slave unit sends the value of the weight to the Master unit, which processes this information and delivers it in a consolidated way to the PLC.
The final application is a bridge crane with a total capacity of 40 T composed of 2 hoists, which holds a special beam, and from this last one, two magnetic lifting forces are supported.
In Itowa we have intervened through the application of 1 limiter system in each of the branches of the hoist. With this, we manage to avoid accidents and breakdowns due to overload, since the limiters will show the weighing of the crane and deliver it to a PLC to continue the production process.
With our range LOAD SAFE Itowa assures you precision, safety, reliability and quality.

Shoulder Strap for Combi
07-10-2019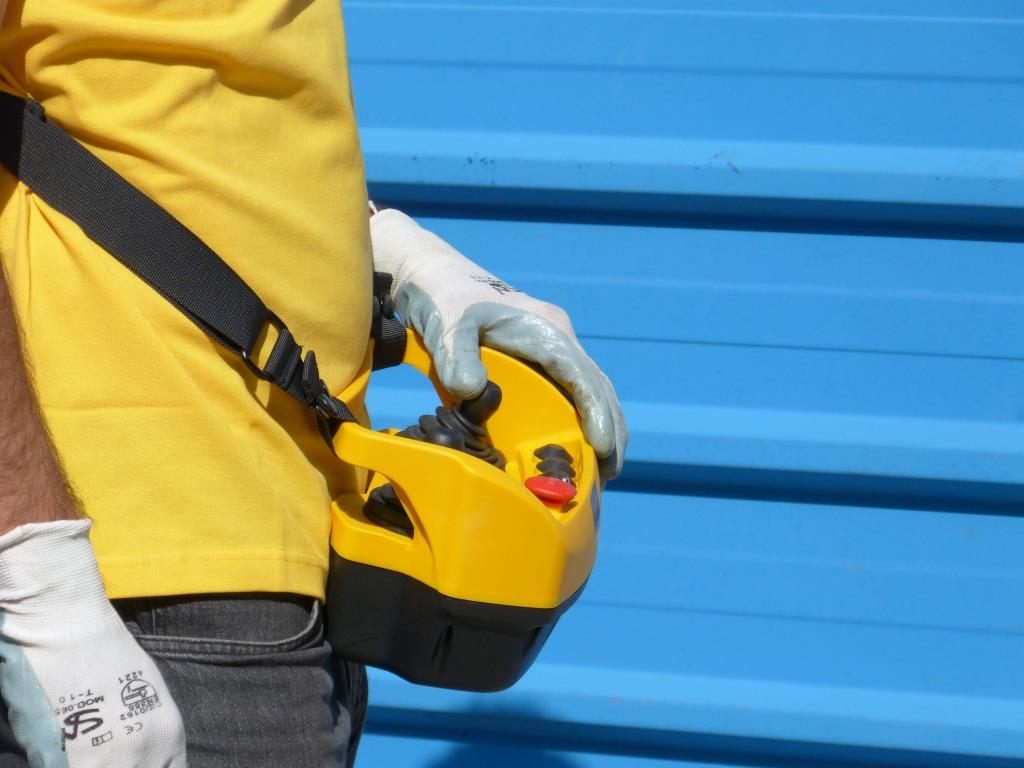 As we follow as many requests of the market as we can, we release our new shoulder strap. With this new item we would like make remote controling even more comfortable. Soon it will be released with all new Combi, Set-val and Beton devices. And, obviously, it will be available for online shopping.

Itowa summer 2019
28-06-2019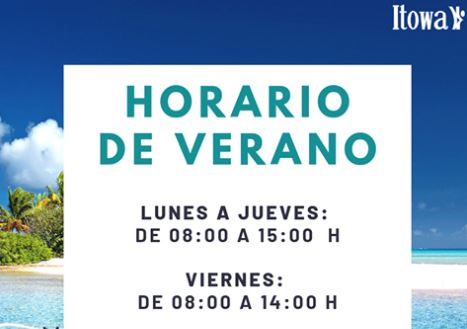 As the summer approaches our latitudes, our headquarters in Barcelona are shifting its schedule to 8AM to 3PM (GMT/UTC+2). It will last during July and August.
You will find us at any time during our working hours and we will try to reply immediately to any email you could send after 3PM.

Fingerprint access
27-05-2019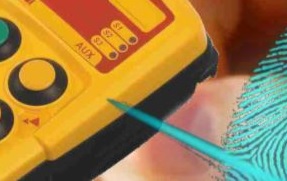 Safety is a major issue when users are around heavy machinery. Therefore, at Itowa, we try to improve every feature we can on this topic. We have updated our finger print access for our remote control devices thus only registered users can manage it even in harsh conditions where oil or dust can threat a normal usage.

Concrete pump remotely controlled by a Tunner
01-04-2019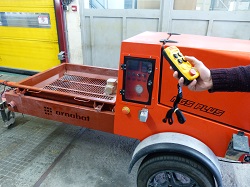 Eventhough Beton is more commonly used to remotely control concrete pumps, this video shows a recent installation of a Tunner device for this small concrete pump. This Arnabat concrete pump only requieres a pushbutton with 4 manouvres (as required by its owner) to obtain huge gains in efficiency.
So right now, what was a waste of time and resources (getting where the concrete is discharged and back to the concrete pump to control table) is avoided using a remote control device that easely starts or stops it from whereever the discharge has to be done.

Weight control at your remote control
14-03-2019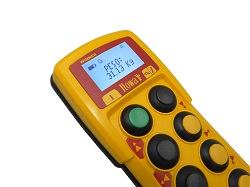 We are just shipping a dozen remote control devices that control weight to South America. These pushubuttons remote control not only command overhead cranes but also display the total load these cranes are lifting. This is a great point to avoid overload incidencies, data feedback remote controls can display alerts or the total amount of load.
Safety measures are of vital importance in construction and industrial environments, thus any additional help is what we are looking for.

Crane anemometers in Madrid
07-03-2019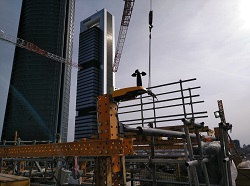 Last week we posted a video of some anemometers for cranes in Barcelona. Well, our sales team in Madrid went to La Castellana Avenue where the seventh tallest building in Spain is under construction. There are some anemometers, not only at the top of the tower cranes but also at the top of the new building. Its endurance keeps it working in these harsh conditions and safely alerts employees when wind conditions worsen.

Telematics video
05-03-2019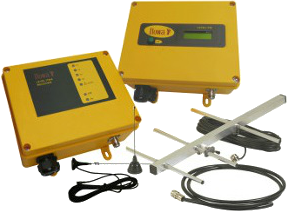 Controlling wells, dams and lighting are common applications of our Level devices. These telematic devices link distant points and can activate pumpings, lighting... reducing efforts in mobility. Radio signals simply send information kilometers away and no one has to travel all this distance. Affordable and reliable devices like Level can increase productivity in many fields and thus reduce cost and gain immediacy. Here there is a animation of telematic management of water.

Anemometers for cranes in Barcelona
28-02-2019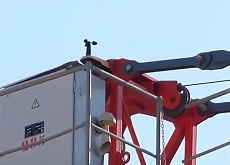 Anemometers are mandatory for cranes in order to keep safe conditions but also to fulfill regulations. European regulations, as well as in many other countries, state the need to control wind speed when using cranes and lifting equipment. These anemometers shall alert operators in case of wind surpassing 50 kms/h and 70 kms/h.
At Itowa we designed some of the most durable anemometers for cranes, these anemometers active acoustic and visual alarms whenever the wind speed limits are surpassed. This is a video of a Liebherr using a ANM400 in Barcelona, close to our head office.

Boggy even in Ferries
26-02-2019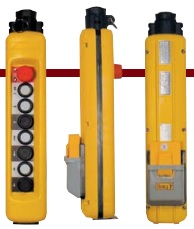 Even during holidays you may find some of our remote control devices working. This is the case of some Boggys installed on ferries that connect Africa and Europe. Well, these Boggys command the stern ramps: using six pushbuttons to open and close the door, stabilize it and keep it floating when needed.
Hopefully Boogy is one of the most robust remote controls, its endurance will keep these doors working even in the worst wind and rough weather of the Gibraltars Strait. Indeed, Boggy uses the original Telemecanique Schneider pushbutton but makes it wireless.

Remote Control for a Drilling Machine
14-02-2019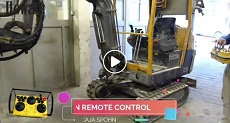 Combi remote controls have a challenging capability of adaptation, this is why we find these unusual applications: a Drilling machine remotely operated. In fact, Mobile machinery is one of the common applications of Combi devices since these are capable to simulate the control panel of almost any machine. This is the case of this drilling machine which allows the user to remote control it. Thus the user of the machine can be set outside of it making works safer and with better scope of vision. Video.

Innovative business
06-02-2019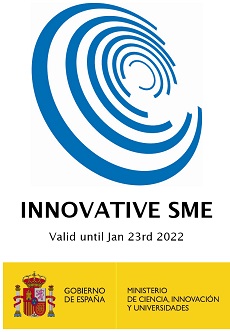 The Spanish Ministry of Cience and Innovation has recently awarded Itowa as a innovative business. This recognition is granted until 2022 and follows the previous recognition from 2016. This seal emphasizes the effort made by Itowa during these years in order to develop innovative remote control devices.
Indeed, Itowa has a long tradition of innovation in order to fulfil any request our customers may have. This recognition reinforces our willingness to keep on investigating and developing the best remote control devices.

CanOpen and Data Feedback
05-02-2019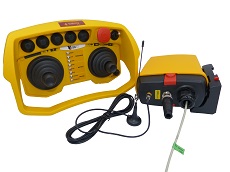 Recently we have dispatched some Combi remote control devices using CanOpen protocols. These protocols allow a robust and easy communication among machinery, plus, in this case our devices were data feedback meaning that communication is in two ways. In fact, the combi transmitter is also displaying information about the machine that is commanding through switching on leds.

Barcelona Les Glòries
22-01-2019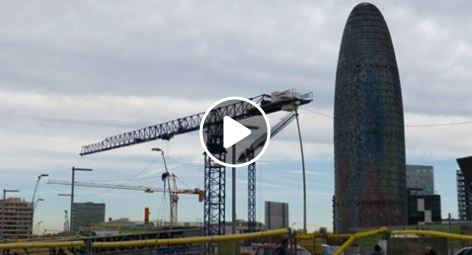 Barcelona, as many other cities, are facing challenging remodeling. Les Glòries Square is changing into a pedestrian-friendly square aiming to convert a avenue full of car traffic into a green park. Indeed, this huge change requires a massive handling of material. Currently there some Potain and Comansa cranes using Combi remote control for cranes, this helps on handling all the heavy material. We made some videos on that since this working area is pretty close to our head office.

Happy New Year 2019
01-01-2019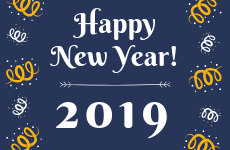 May this year bring new happiness, new goals, new achievements and a lot of new inspirations on your life. Wishing you a year fully loaded with happiness.
Thank you for sharing this 2018 with us. Happy New Year 2019!

Merry Christmas
20-12-2018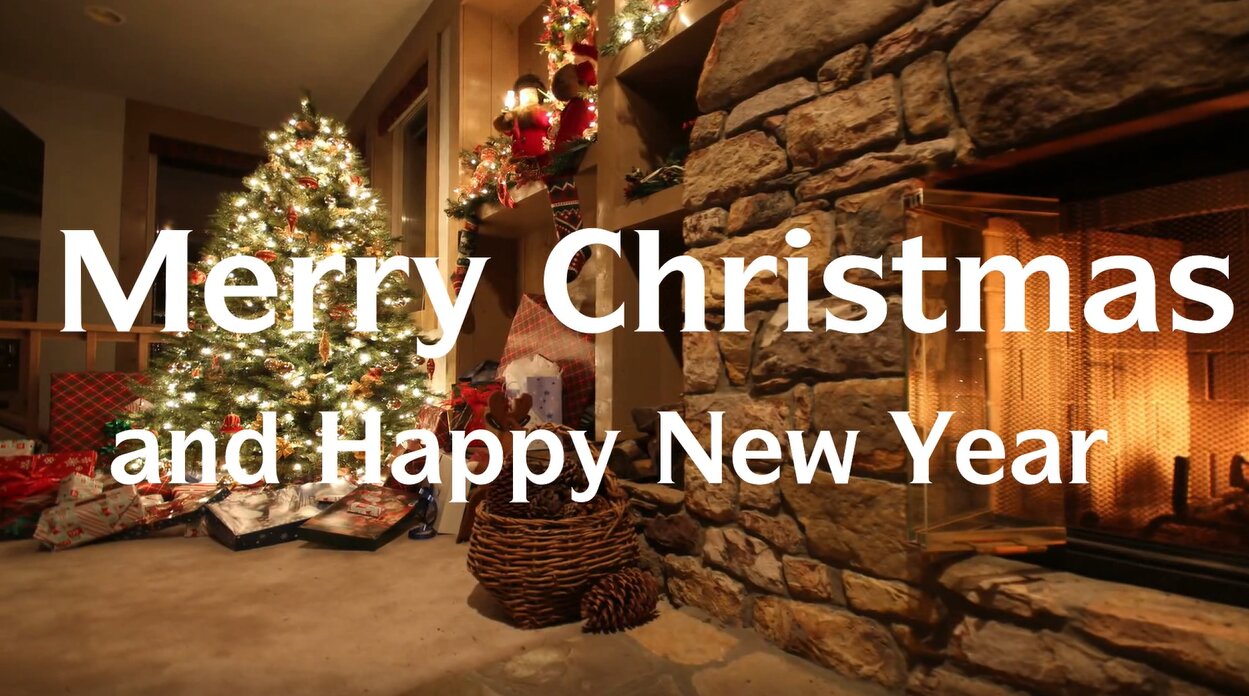 We have made a small video to wish you all a merry Christmas and happy holidays along with your family and friends.
We want to show you our most sincere gratitude for being with us during this 2018 and for your continued trust in our company.
Thank you and Merry Christmas!

Preventive measures
10-12-2018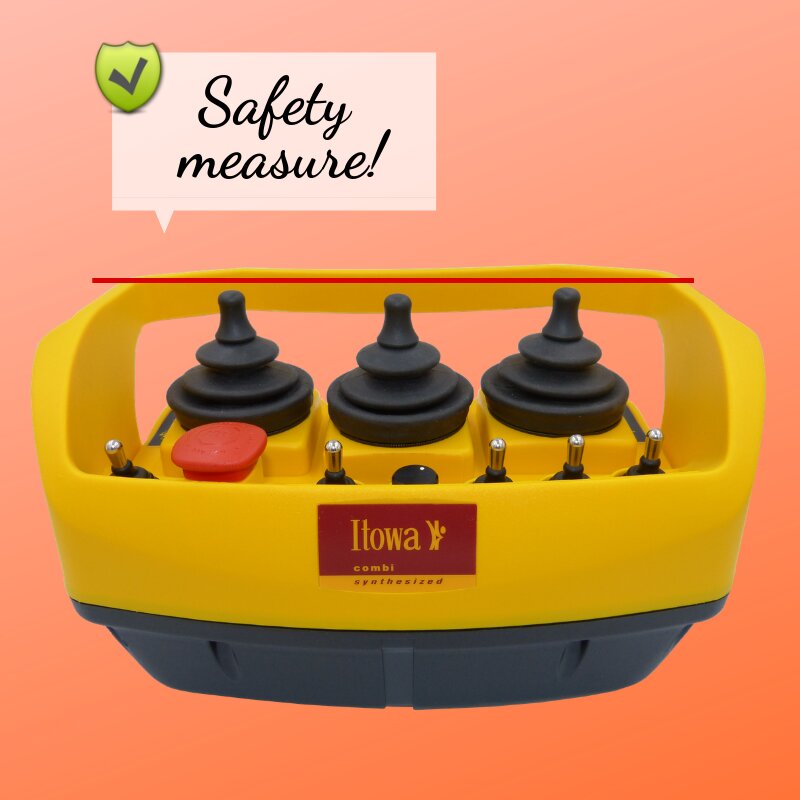 At Itowa, the safety of our remotes is very important to us. Therefore, as a preventive measure, all our devices are designed according to the rule EN 13557:2003+A2:2008.
The standard states that the radio remote controls must be designed in such a way that they are only activated by an intentional operation. That is why they have an external casing slightly higher than the joysticks, so that if the device should accidentally fall to the ground no manoeuvre can be activated by mistake.
Although there are many ways to achieve this:
Inserting the actuator (lever, push button).
With a mechanical locking of the neutral position of the control lever.
Using a set of actuators that require sequential or simultaneous actions.
Surrounding the control levers on the same support by a handrail.
Placing the actuator in a place where it is unlikely to be accidentally hit.
You can contact us for any additional information!

Infrared connection remotes
02-11-2018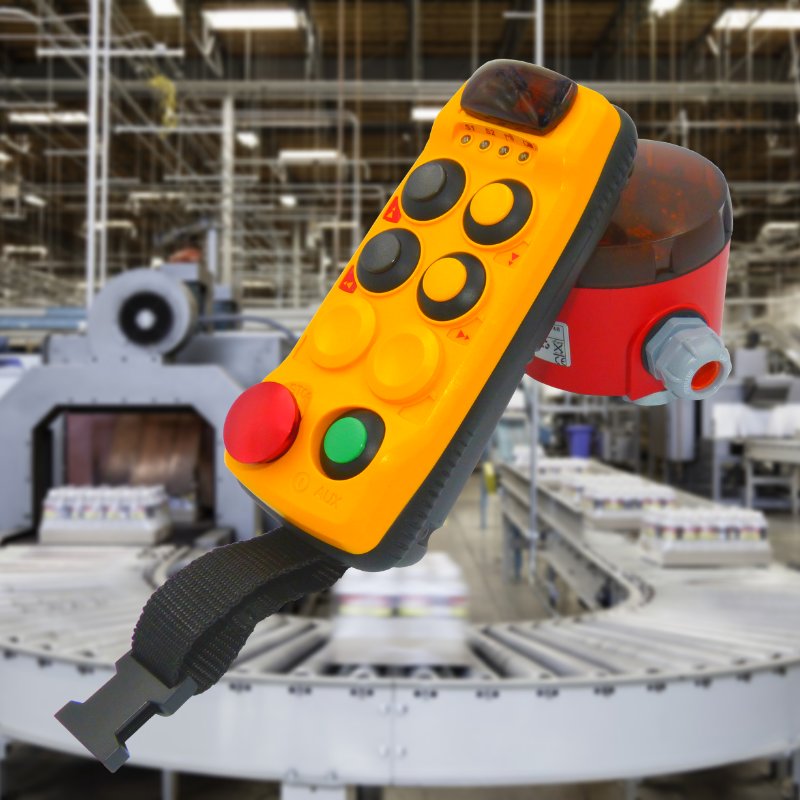 Itowa offers a wide variety of additional functions for remote controls, and one of them is the possibility of adding an infrared connection to a device.
With the infrared function, what we achieve is that the machine or crane that is going to be controlled by this remote does not start until the operator is inside the infrared signal.
This option is used as a safety measure to prevent accidents, since it eliminates risky situations caused by the activation of the remote control without a clear and safe view of the machine.
This infrared connection can be added to any device in our range, so if you are interested just let us know and we will be happy to help you!

Data Feedback Remote Control
26-10-2018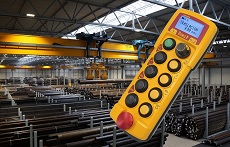 We have recently updated our Data Feedback Remote Control Pushbutton. Thus our Winner LCD is right now equiped with a better LCD Screen that makes it easier to be read. This is one of the updates that we are envolved in since the demand on data feedback remote devices is increasing. Thus many machines can be controlled remotely even when these machines need to send back information to the transmitter.

Protective bags for Tunner and Winner
01-10-2018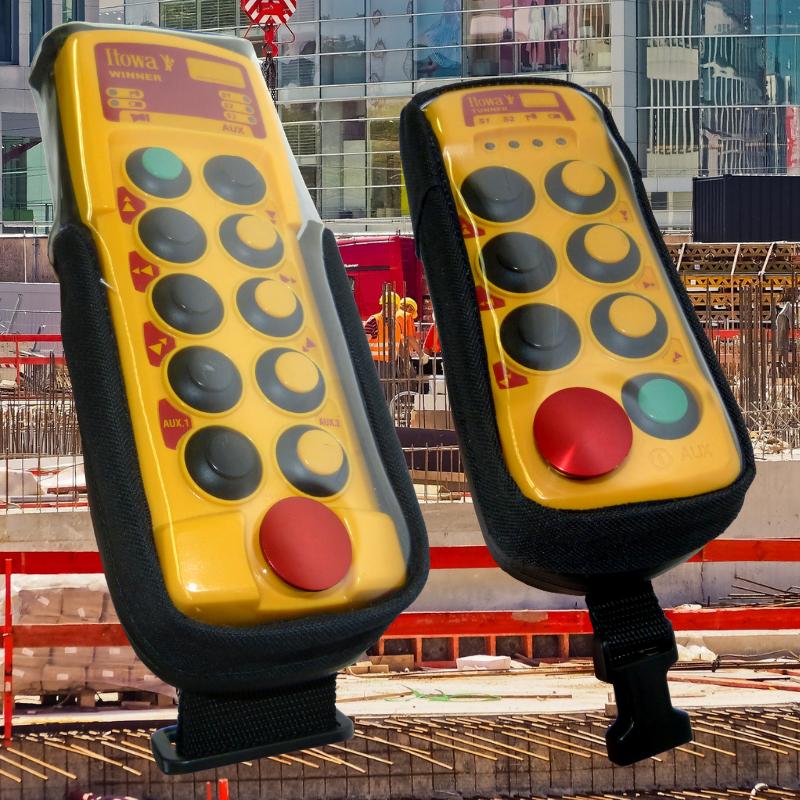 Itowa has added to its collection the possibility of buying protective bags for the Tunner and Winner remote control models.
These are high quality protective bags whose purpose is to protect the remote control units from possible impacts or falls. They are designed to increase the durability of the devices in very aggressive or corrosive environments. We are talking about thick protective bags designed to resist but that at the same time, allow not losing ergonomics and manageability.
Now available online, discover them!

International Fair of Bogota
17-09-2018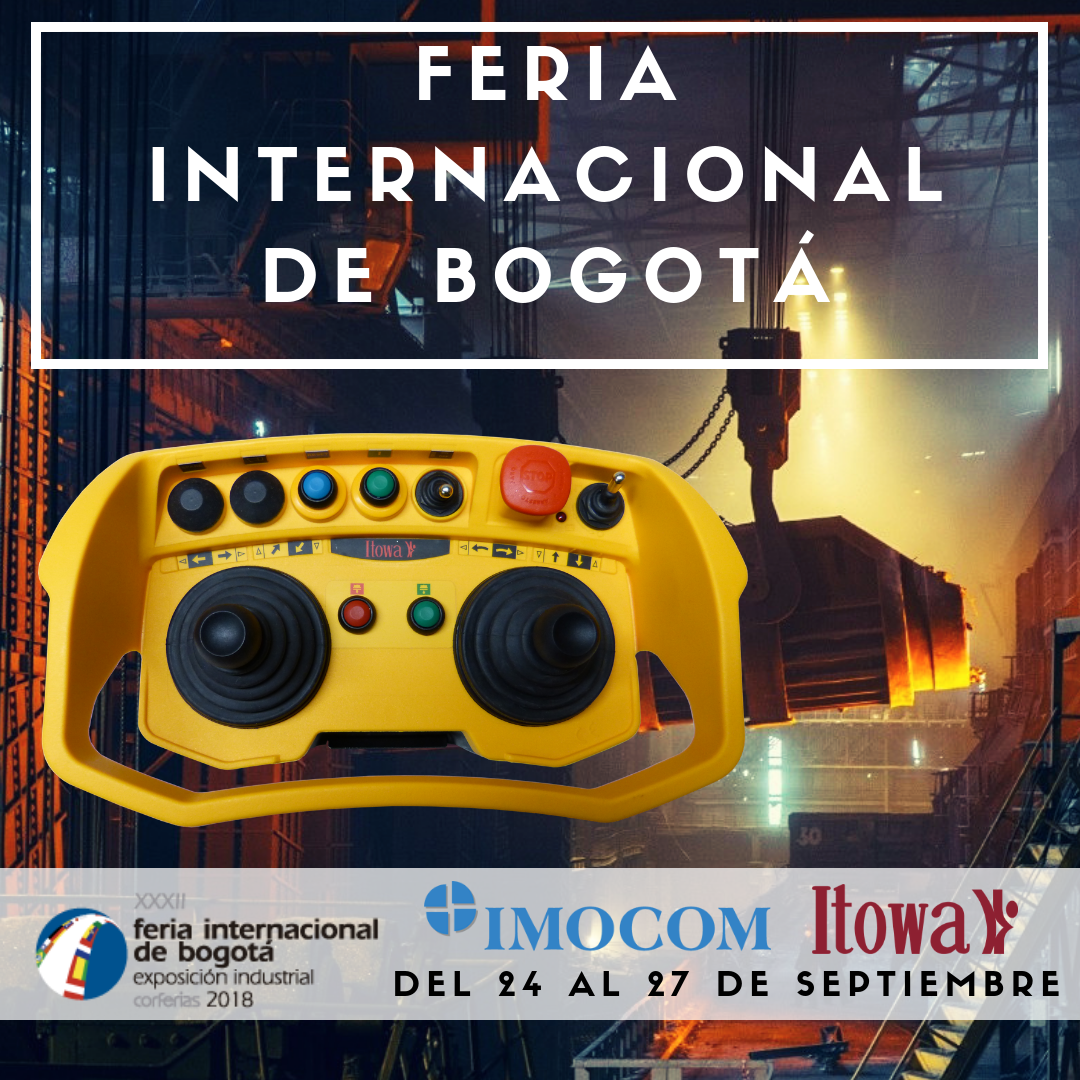 Another edition we will be present at the Bogotá International Fair, now at its XXXII Edition. We will do it hand-in-hand with IMOCOM, our distributor in Colombia.
We invite you to visit us and see for yourself what is new in industrial remote control.
ABOUT THE FAIR:
The International Fair of Bogota - industrial exhibition, is protagonist of the economic drive of Colombia, the region of the Latin-American pacific alliance, Central America and the Caribbean.
FIB is the main scenario for showcasing machinery, equipment, cutting edge technology and advances, supplies, construction machinery, capital and intermediate goods, raw material, components and services to a wide market eager for development and industrial growth.
ABOUT US:
New LCD screen
Fieldbuses
Level GSM
SCADA
Access card
We will be located next to our distributor in Colombia, IMOCOM, at area libre number 3. Visit us!

MEET HANG
07-09-2018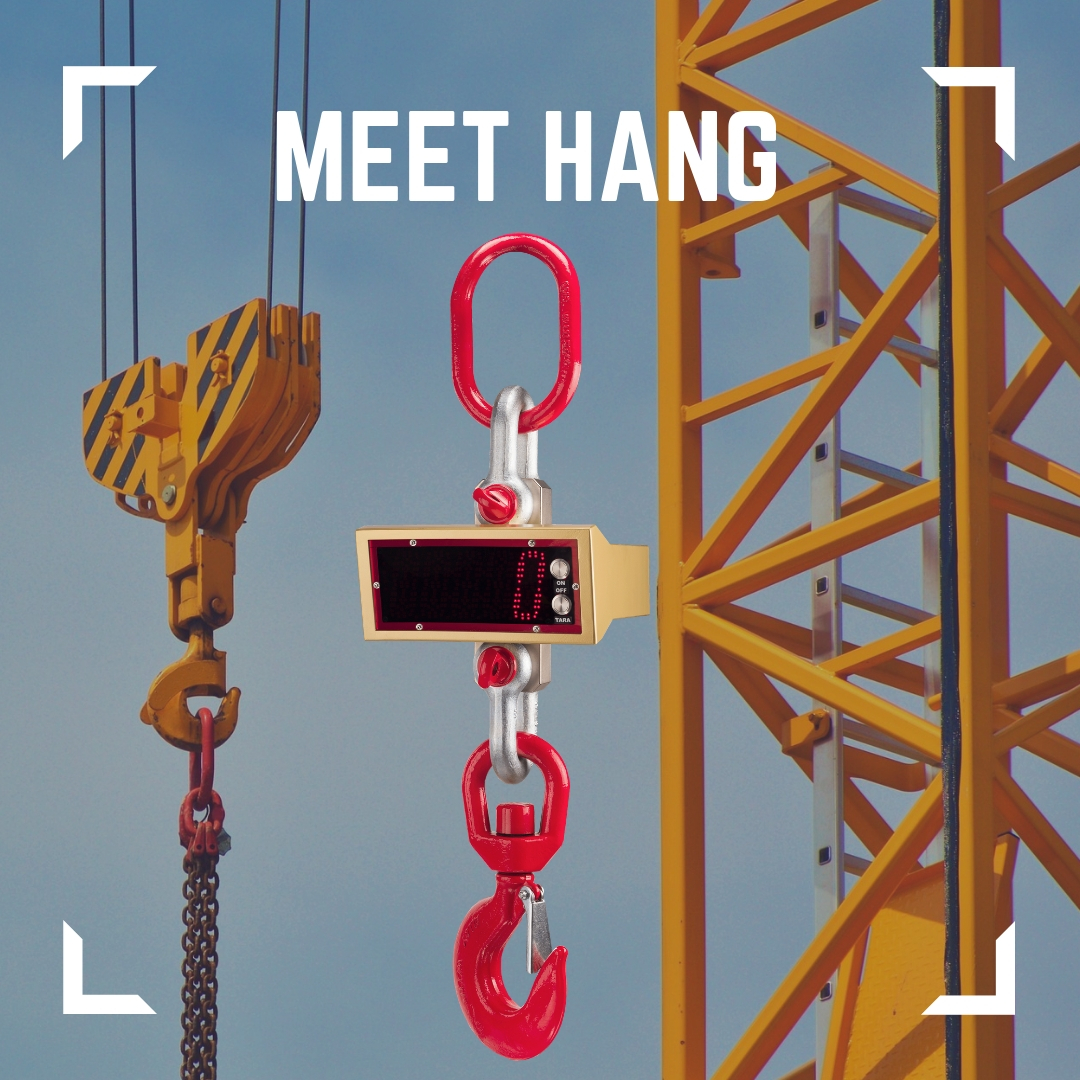 Dynamometers are instruments used to measure forces or to calculate the weight of certain objects. The traditional dynamometer was invented by Isaac Newton and based its operation on the stretching of a spring that followed the elasticity law of the English scientist Robert Hooke in the range of measurement.
At Itowa we offer HANG products, a 21st century dynamometer that provides high precision in any weighing process of difficult and intensive industrial methods.

Itowa videos
00-00-0000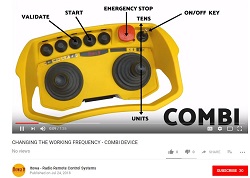 In order to facilitate a deeper understanding on how do our remote control devices work, we have realised some additional videos answering the most common questions and issues over our products installation and functionality. Check it out in Itowa´s Youtube channel and find out many questions solved and do not hesitate to ask for any other question you may have.

Concrete pump
12-06-2018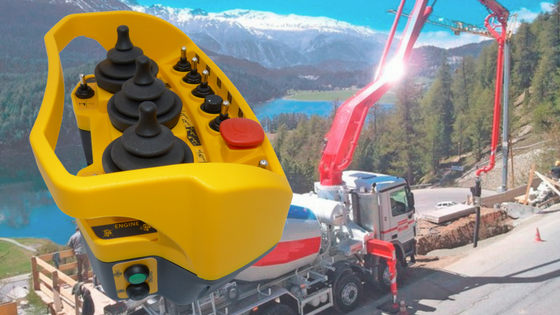 In the construction industry, the best (and most efficient) way to transport cement is a concrete pump.
Currently, there are many different types of pumps, but the most typical one is the one that is coupled to a truck or the longest units are in semi-trailers. This type uses a remotely controlled robotic joint arm to place the concrete with precision. These pumps are used in largest construction projects as they are capable of pumping at very high volumes.
Our BETON device is ideal for this type of machinery, and by adding side buttons you get a more ergonomic and lighter remote control.

Level GSM - Cell phone connected
24-05-2018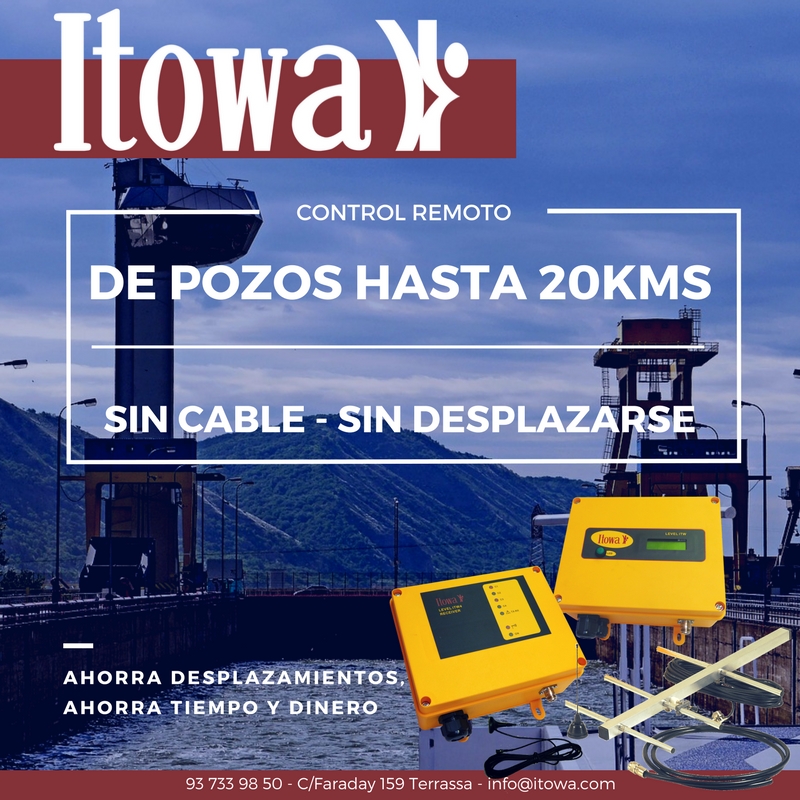 As summer is approaching, water consumption rises and so do our concerns about going short of water or efficently manage our resources. Our telematic devices do help in managing water from sources to its applications that is why we have done some important updates: our devices connect your pump or water tank easier with your cell phone.
GSM tecnology makes it easy and so any alert or alarm can be sent directly to your mobile device. Faster and easier.

Itowall website
09-05-2018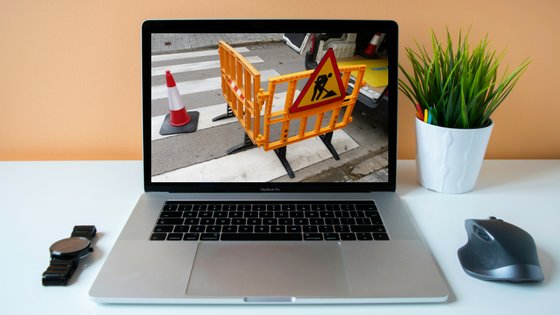 Itowall launches its own website!
We have extended the information about Itowall products and services. You will also be able to buy online, rent fences and consult the news of the blog.
We are sure you will find everything you need. Do not miss it: http://www.itowall.com/

Solidarity Race for Social Justice
20-04-2018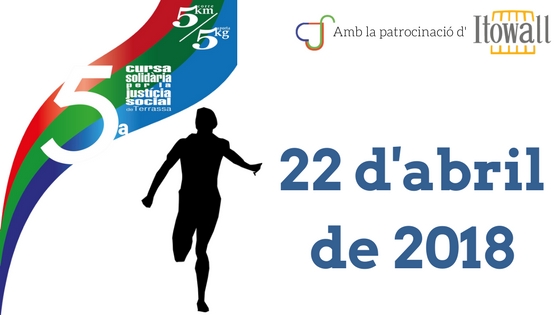 This Sunday is the 5th Solidarity race for Social Justice.
It is a sporting, supportive, unifying and activist event.
Everyone who participates has to contribute by giving some of the food that will be collected by the Red Cross; olive oil, sunflower oil, soluble cocoa or breakfast cereals.
From Itowall we want to do our bit to help by giving up our fences for this event.
We wish a lot of luck to all the participants of this race that unites solidarity and social inclusion, and where the important thing is not to win.

CeMAT HANNOVER 2018
16-04-2018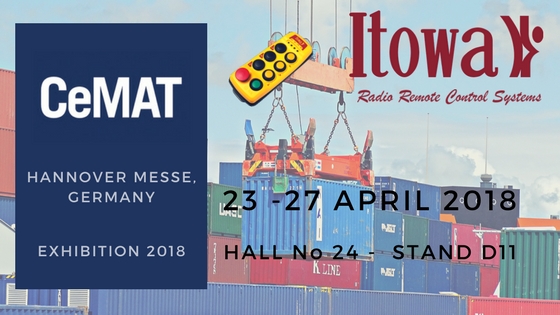 This year we are back at Cemat, the worlds largest logistics trade fair, with major brands in storage systems, lifting equipment, automation and robotics.
From the 23rd to the 27th of April, Itowa will be exhibiting in hall 24 stand D11. There, we will present the latest news and updates of our products to continue to meet your expectations.
Come and see us to discover our latest innovations.

Itowa in the social networks
22-03-2018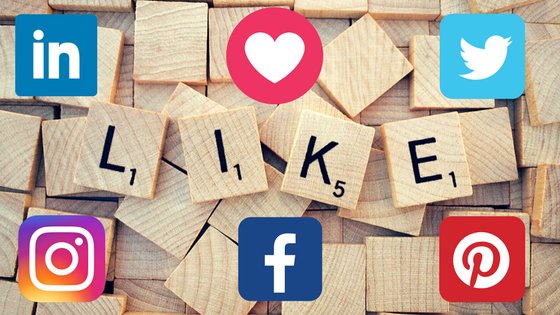 Itowa is finally on the social networks!
Our goal is to offer you the best possible service, and that is why we have decided to have a greater presence in social networks, so that you can have a closer relationship with us through our social platforms.
We want to add value to everything we publish, which is why you can always contact us with any questions or suggestions you may have. Your comments are very important to us, they help us to improve and grow as a company.
Here are the links to our social networks in case you are interested in keeping up to date with our latest news!

Happy Holi
02-03-2018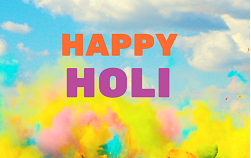 We are right now in the middle of the Holi Festival, two days of joy to celebrate the arrival of the spring. Coming from India it is a Hindu celebration that has spread recently to many cities worldwide. It fils our streets of colours and joy in order to laugh, share and forgive and thank the arrival of spring. We would like to share it too from Itowa. Happy Holi!

New Lunar Year
16-02-2018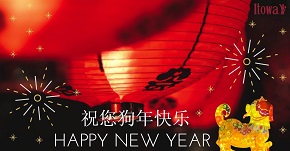 We have just entered into a New Lunar Year, while many western countries do celebrate on January the 1st, many eastern comunities follow the Lunar Calendar. Many countries celebrate it, specially in China were its astrology marks The Earth Dog as the New Year, as well as in Vietnam or Malaysia where similiar festivals are held. Their communities around the world also celebrate it, so in many cities we will see celebrations.
We really wish a great New Year for all those celebrating it and we hope that it will be full of joy and wealth. Happy New Year!

Half Marathon in Terrassa
17-01-2018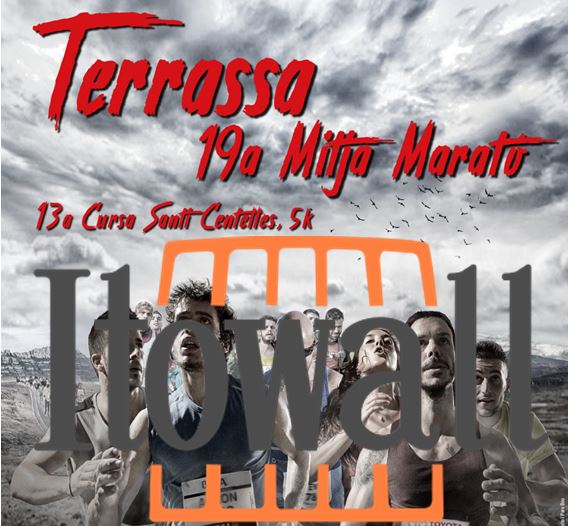 This weekend there is another edition of Terrassa´s Half Marathon. We wish all the athletes luck and success in this event. For instance, there is time to participate already! So do not miss the opportunity.
Itowall will be securing all the trail in order to keep athletes and assistants safe with its fences and signalling. Enjoy the event!

2018, Happy New Year
01-01-2018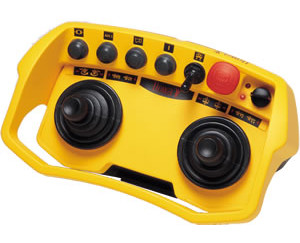 Happy New Year, we would like to wish the best for this 2018! Prosperity and success in all your projects. At Itowa we will continue to try to make it easier to you.
We will keep on innovating and bringing solutions to all your projects involving machinery management. Thank you for sharing 2017 with us, lets meet in 2018 too.

Merry Christmas and Happy New Year
22-12-2017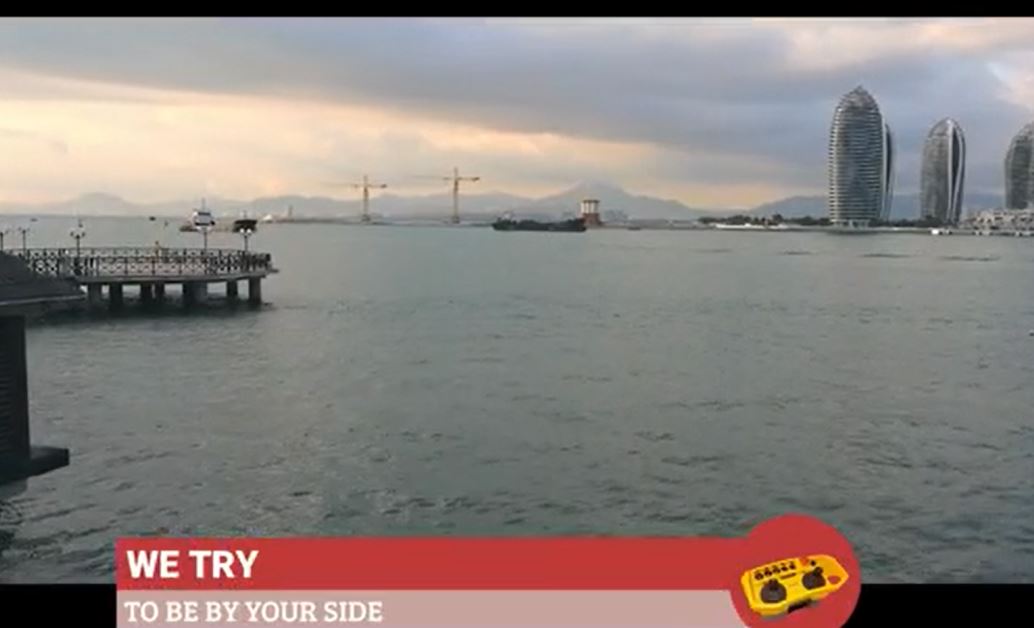 As 2017 is about to leave, Itowa would like to thank you all for this great year together. We really wish 2018 to be even better. We have no doubts that we will try to be by your side during 2018 and this is why we will try to improve in our equipment, our service and all that can make your project come true.
We are sharing this short video to thank you and wish you the best.
Merry Christmas and Happy New Year!

Duathlon in Terrrassa
19-12-2017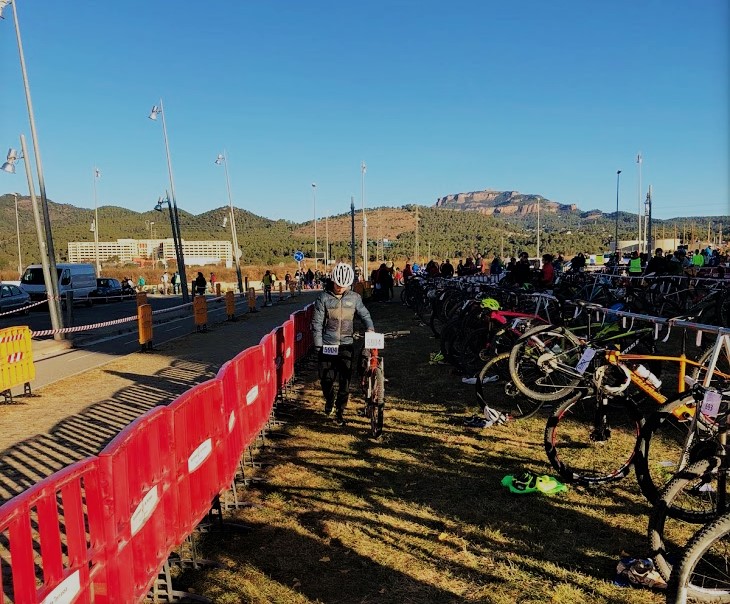 Once again, Itowall has collaborated in the organization of Duathlon of Terrassa. This race consists of running (six plus three kilometers sections) and, in between, twenty kilometers by bike around the surroundings of the city and the natural park of Sant Llorenç del Munt i l´Obac.
We would like to congratulate the organitzation and all those who ran. Their effort is commendable, Itowall will be by your side in this event and all those to come.

EXCON India
15-12-2017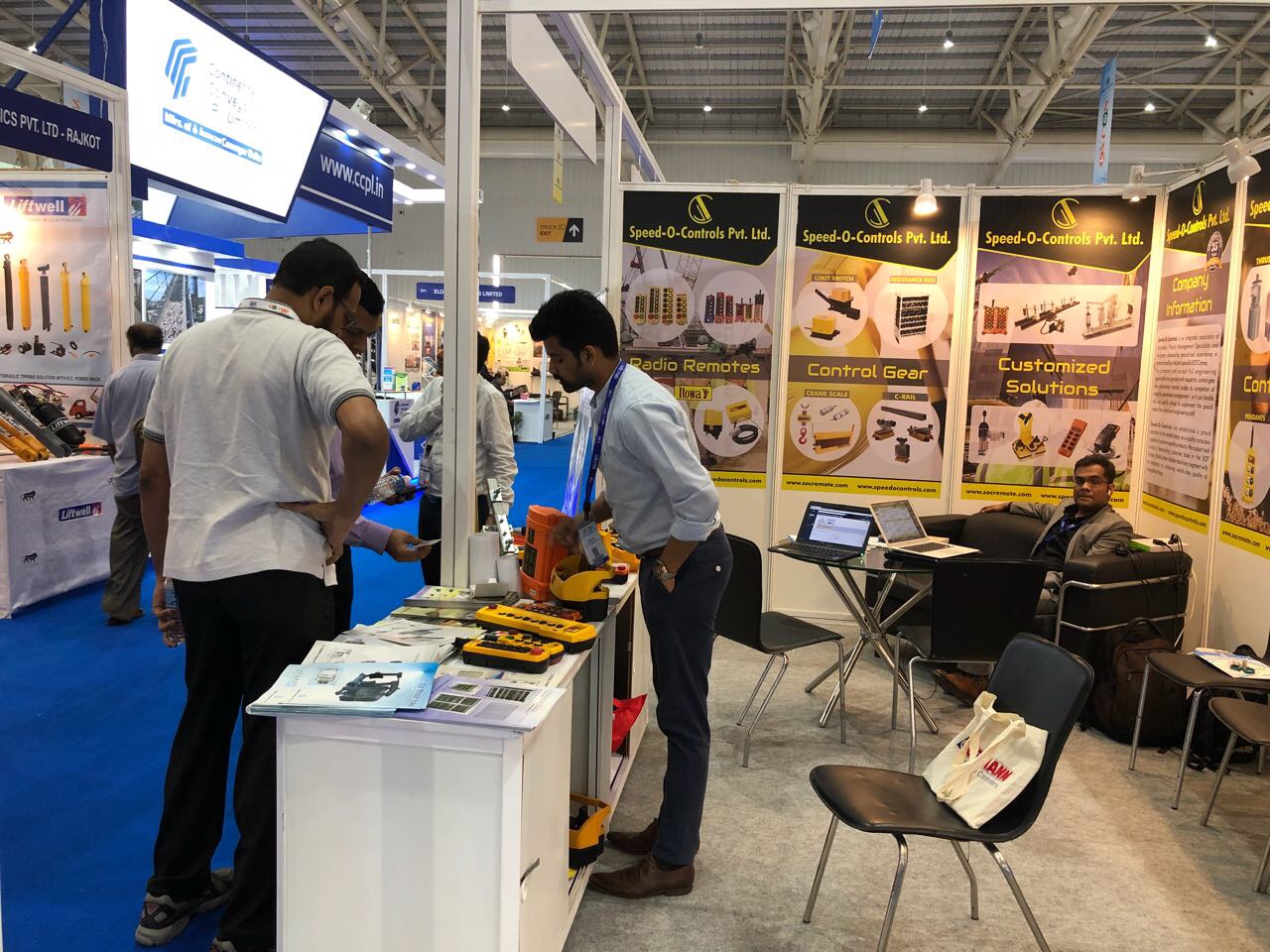 Currently our partners in India, Speed-O-Controls, are attending EXCON India: a huge fair of great importance for the construction sector. It is devoted to improve public facilities and infrastructures that help to develop the Indian economy and welfare state.
Construction and associated industries use to manage heavy loads and heavy machinery, this is why our partners are representing Itowa and its remote control devices: in order to make safer commanding of these machinery.

Cursa de les Dones (Race of The Women)
16-10-2017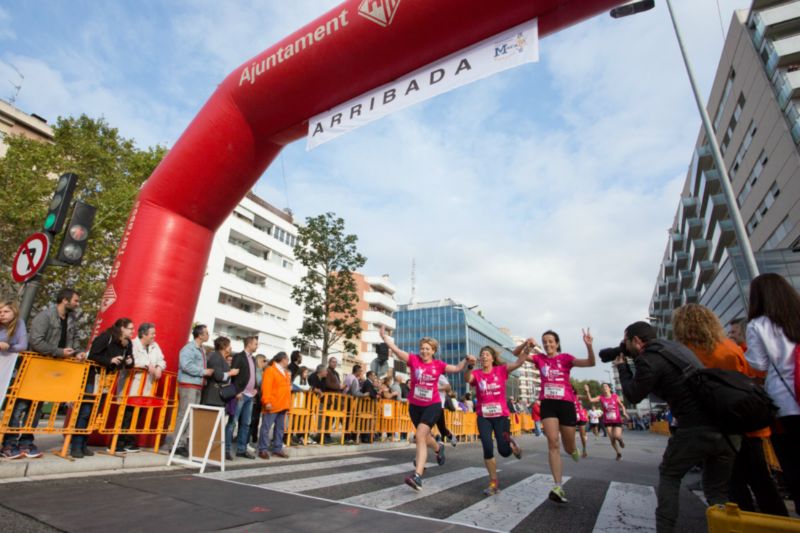 Once again, four in a row, takes places La Cursa de les Dones (Literally Race of the Women) in Terrassa, next October 22th.
It is a great event that puts together sports and solidarity by rising funds for preventing and improve treatments of breast cancer.
Itowall will join this event by securing and signalling the itinerary. We are proud to share these social concerns and keep on helping as much as we can.

Mining Indonesia 2017
07-09-2017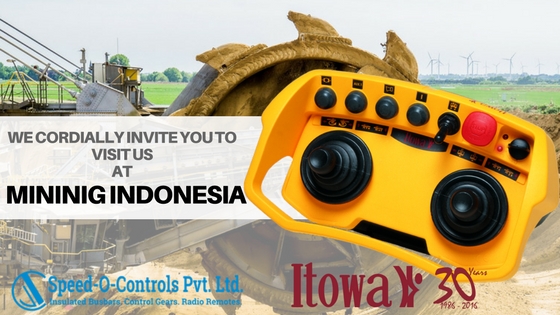 Next week we will be exhibiting at Indonesia Mining 2017, a huge event hold in Jakarta where international companies will be showing their products: machinery and technologies related to mining and construction innovations.
This event has a huge repercussion not only in Indonesia but all around the world since Indonesia and the region have very important mining industries.
We will be there too in order to share our knowledge and products with you all, so if you pass by do not forget to visit us at stall A140 where we will be along with our partner Speed-O-Controls.

Our Profibus and Profinet remote control reach China
11-07-2017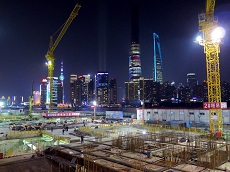 Computer networks protocols are commonly used in industrial processes in order to connect instruments. These digital protocols can replace the traditional point-to-point 4-20mA installations so wire costs are reduced dramatically. Itowa has pursued wire reductions to offer comfort and security with robust signals. The combination of solid Profibus and Itowas Remote Control devices have proved its endurance and efficiency so long that, recently, we had a request from China, and we can proudly announce that our Profinet and Profibus Remote Control have reached the Chinese market.

Time to protect water sources with telematics
21-06-2017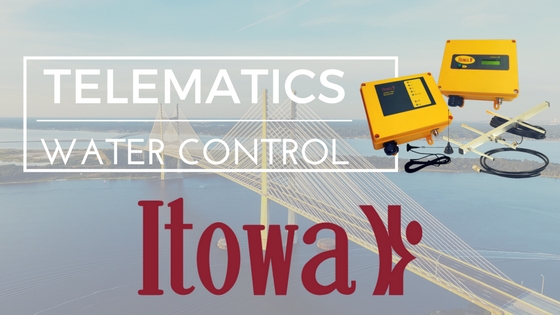 Here it is the Summer again, but warmer and drier weather may not catch you unaware. Check water level from tanks and deposits without spending a second in moving to the deposits or to the source.
The 869MHz Level ITW has an easier installation and does not require any further processes to legalize the radiofrequency band. Here it is a summary about everything you can do thanks to Itowa s telematics devices. You can easy reach 20 kms of wireless connection thanks to our Level.

Itowa-Chumibikers collaboration
16-06-2017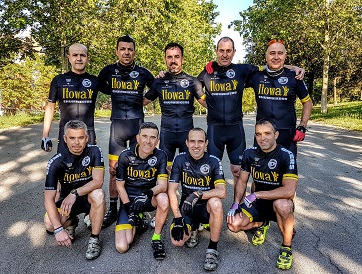 Recently Itowa and Itowall have reached a collaboration agreement with the MTB Cyclist team Chumibikers. The agreement includes the renovation of the team's maillot where Itowa and Itowall will have a central spot.
Chumibikers has been participating in many events locally and, lately, has even reached prestigious races like Orbea Monegros or Los 10000 del Soplao. In all of them has achieved notorious results.
Itowa really believes that this agreement will help this local team to keep on improving and Itowall to show up its range of security systems.

Sport events during the weekend with Itowall
12-06-2017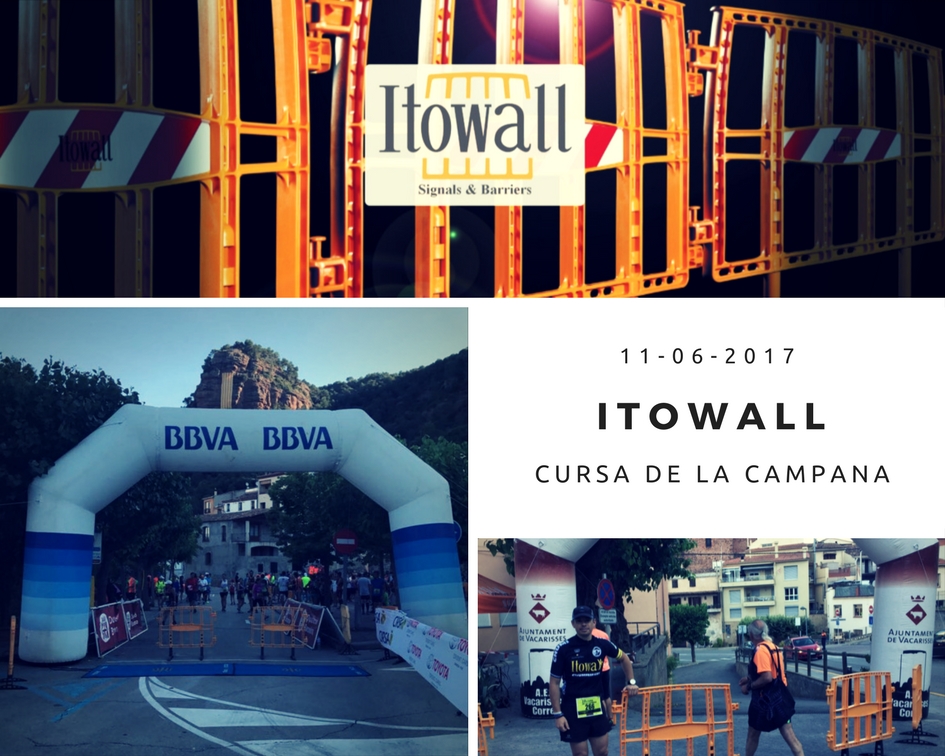 Finally La Campana race was held last Sunday. It was a huge success and there was a massive participation and great charitable donation amounts.
The organization was good and we are proud to have collaborated through our barriers, in fact, the only risky element that made the athletes suffer was the unusual warm weather. Anyway, all of them did a great effort and Itowall would like to congratulate them for their results.
During this weekend La Copa Catalana de Ciclisme (Catalan Cycling Cup) was also held in Terrassa and some of our barriers were used. We would like to congratulate the organization and the cyclists.

Newsletter Summer-17
07-06-2017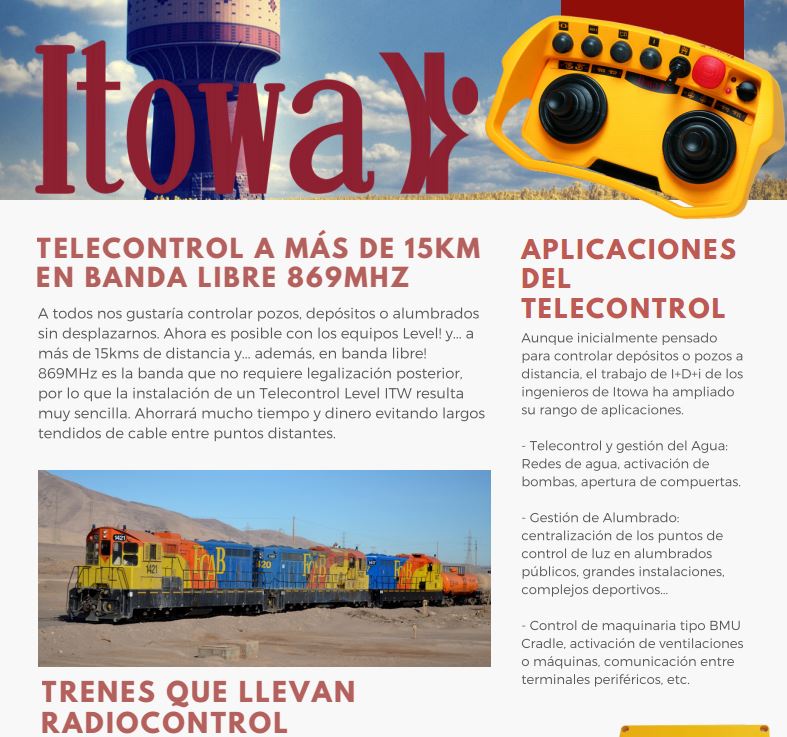 It is already available our newsletter for this Summer: curious uses of our Radiocontrol and Telecontrol and some news about the free Radiofrequency band. https://goo.gl/tVuSYW
You will find 2 unusual applicattions for a Winner device. Quite far from its more common uses for cranes, in fact, these were implemented in a farm and in a train.
Plus some news about the Level and Itowall, which recently has introduced a new range of products for keep safety conditions, not only barriers.

Trench Covers
05-06-2017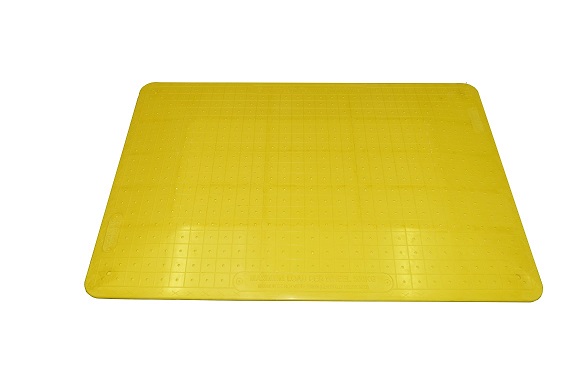 Itowall has launched some news products. Among them some trench covers made of composite plastic reinforced with glass fiber in order to properly cover holes and trenches to avoid slides and injuries. Specially made to avoid these, it has a very low profile and a anti-slip surface.
These trench covers can hold up to 2000kgs allowing up to 500kgs per wheel car pass. There are two different sizes: 1200X800mm and 1600x1200mm. Eventhough its size, it is very confortable to carry them (only 14kgs for the smaller one) and fit properly within cars and trucks like those used in maintenance works.

Great article on safety in Tower Cranes
30-05-2017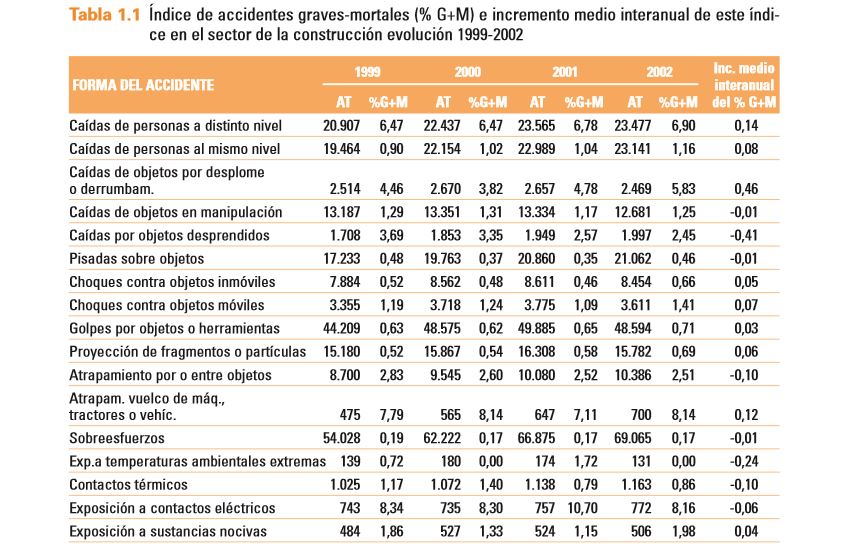 We highly recommend to re-read this studio by the University of Malaga (Simón Donaire y Rubio Romero) on how to prevent accidents when operating Tower Cranes: https://goo.gl/IwJGJo
It describes the main causes of accidents, accurately classifies the crane types and and widely explains the regulations implemented and the need of a proper use of prevention instruments.
There is an interesting table that shows the huge amount of accidents occurring in the construction sector. Take a look at it and if you need further information do not hesitate to contact us: we have more than 30 years of experience manufacturing Anemometers and Load Limiters that prevent risky situations.

La Campana (Running in Vacarisses)
22-05-2017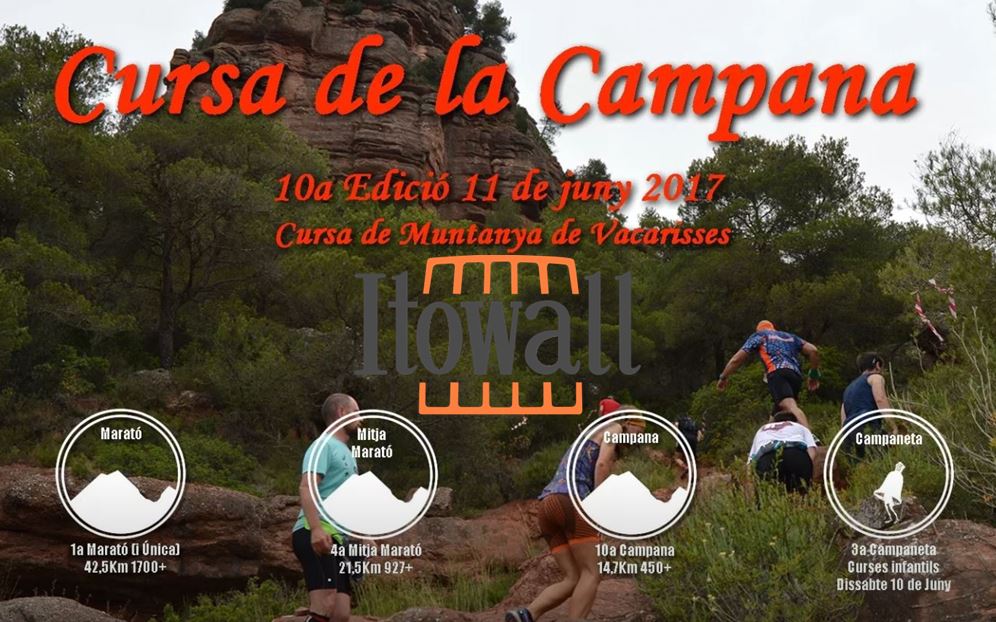 Next June 11th there is hold a another race in Vacarisses, La Campana, nearby our headquarters. It is usually a highly popular and crowded event that consists of 3 different lengths: a marathon, half and 15kms. It has also a shorter race for kids.
The itinerary will be surrounding hilly forests within the natural reserve of Sant Llorenç del Munt i l'Obac. It is a stunning mountain range that rises over 3000 feet, and at its higher hills presents extraordinary views: from Barcelona by the sea or the iconic Montserrat to the 10000 feet pikes of the Pyrenees.
Such an extraordinary place shall be properly protected, and this is one of the purposes of the organization of the event. The Vacarisses Council along with local sports associations are trying to raise awareness on the need to preserve these natural environments. Itowall highly supports these kinds of initiatives which give us the chance to collaborate as a company.
Itowall will be providing our polypropylene fences in order to keep safety and properly delimit the itinerary. The inscription period is open until June 8 th, the local council accepts food donations, so please, if you wish to participate bring your donation. It will be highly appreciated.

A curious application for a Tunner RRC device
10-05-2017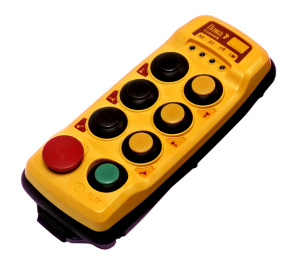 One of the most unusual application for a Tunner RRC device was conceived in the Netherlands. Concretely it was assembled within a Zoo. Its function was to open and close doors for the elephant's cages.
With a rotating axis that selects each of the cages to be opened/closed: allows elephants to come in and out without human contact. Thus making more comfortable the animals' life and safer for their carer. Who from a safe distance decides when to activate these doors.

Safety for Inflatable Castles
08-05-2017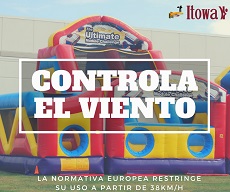 These sad news occurred last weekend in Girona shall remind the huge need of introducing and preserving security systems for any kind of activity. So we remind that when using inflatable castles (&similar) outdoors, it is mandatory to control the speed of the wind.
Currently UNE-EN 14.960.2014 awares and prevents on unsafe use of them when wind speed reaches 38kms/h.
Keep on good conditions the inflatable castle and using it only in good weather conditions will keep safety during these recreational activities. Please, inform of its installation and use to local authorities.
If you need to adjust or calibrate speed limits signal for Itowa's anemometers for inflatable castle, please contact our Technical Service

SMOPYC at Zaragoza
24-04-2017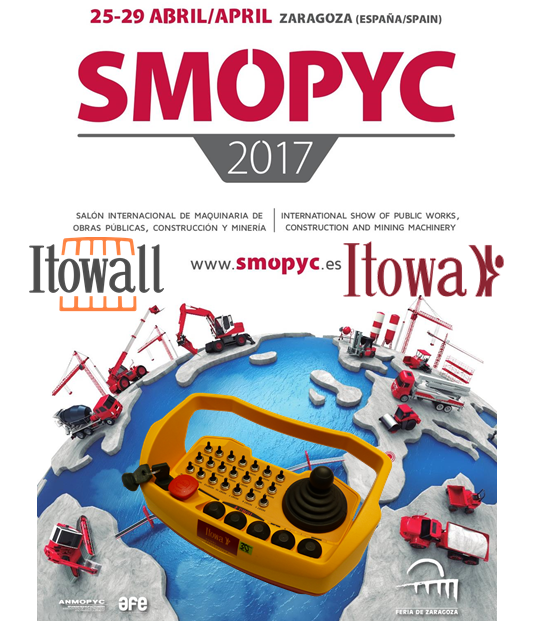 Another chance to share our news and radiocontrol solutions: A major event will be hold in Zaragoza (Spain). It is SMOPYC that will bring us all the global news on Construction and Minery.
Will be there sharing some of them in our Stand C-08 pav. 8 on April 25th to 29th. We really wish to find you there to share some thoughts and show you up all our RRC systems and security for cranes and industrial machinery.

Crane Expo 2017
19-04-2017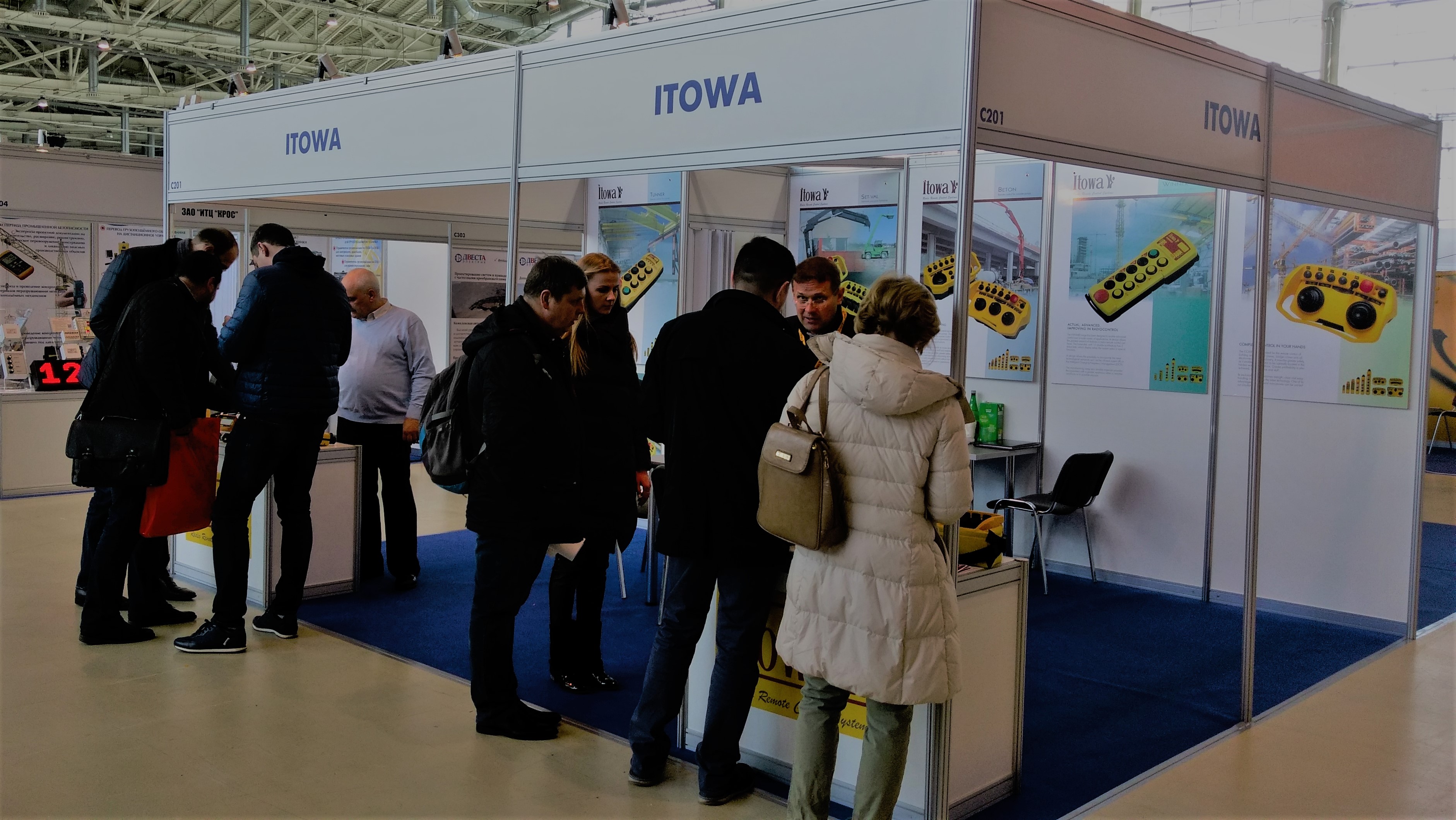 On April 19th has started one of the most interesting events over Lifting and Handling Equipment. In fact, Crane Expo is the biggest event in Russia about Cranes and Lifting Equipment. So Itowa, along with Knam our distributor in Russia, will be there in order to exhibit our most recent updates.

We will really appreciate share some time with you there and having the chance to introduce you to our radio remote systems. All of them ready to keep safety at work when operating cranes or lifting equipment. We will be at stand n A104.

Race for Social Justice
22-03-2017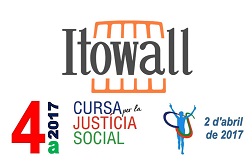 A remmarkable event hold again in our city! Next 2nd of April will be time for running and solidarity. Indeed, it is celebrated La Cursa per la Justícia Social (Race for Social Justice) where those in risk of social exclusion will run along with the whole society for social integration. Those often left behind for its physical, gender, cultural or social condition will vindicate its right and dignity.
That is why Itowall will be in the race by providing fences that will guarantee safety and properly marking the intinerary.
Itowall encourages everyone who wishes to collaborate to participate in the race. Our main goal is finding someday a society that has turned these solidary events into ones of social integration and afirmation of dignity of every single person in our society.

Happy New Lunar Year
27-01-2017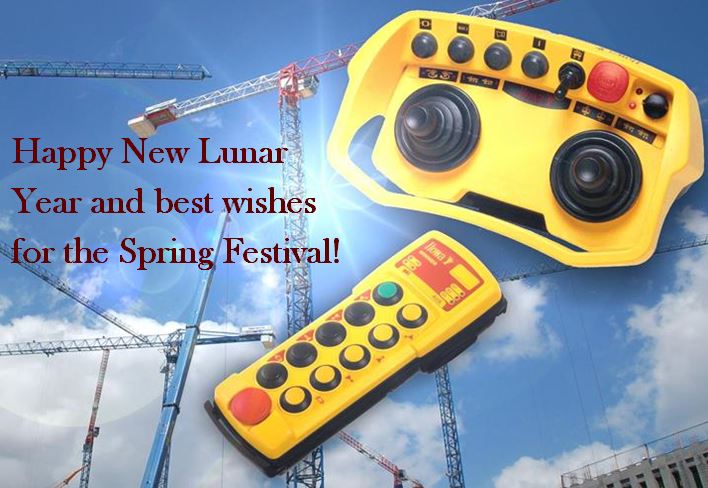 We are about to enter into the New Lunar Year, in fact, it will happen on January 28th of our Gregorian Calendar. Many countries celebrate it, specially in China were its astrology marks The Fire Rooster as the New Year, as well as in Vietnam or Malaysia where similiar festivals are held. Their communities around the world also celebrate it, so in many cities we will see celebrations.
We really wish a great New Year for all those celebrating it and we hope that it will be prosperous and do not hesitate that Itowa will be by your side all along it! Happy New Year!

Itowa at SMOPYC
17-01-2017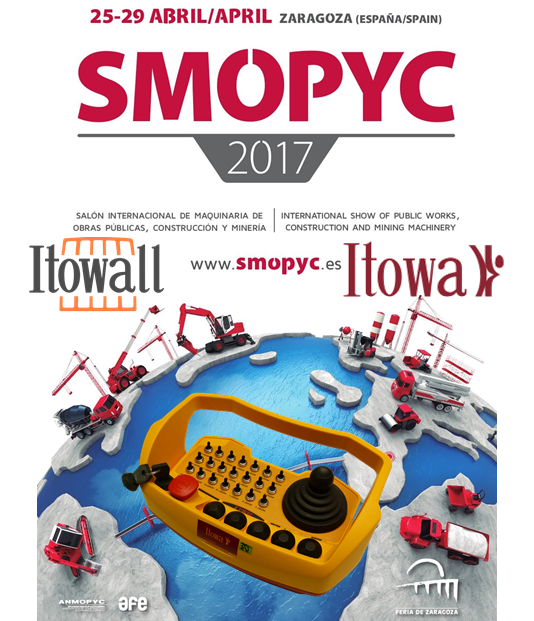 Another chance to show up our products and radiocontrol solutions comes across: a big event hold in Zaragoza (Spain) will give all brands the chance to exhibit their products related with construction and mining.

This is why Itowa will be at SMOPYC in late April, exhibiting our radio control and security systmes highly demanded within these two sectors. We would really like to see you there in order to exchange thoughts and ideas, we wish that events like this will give all us the chance to improve and boost our growth.

2 years warranty in our devices
09-01-2017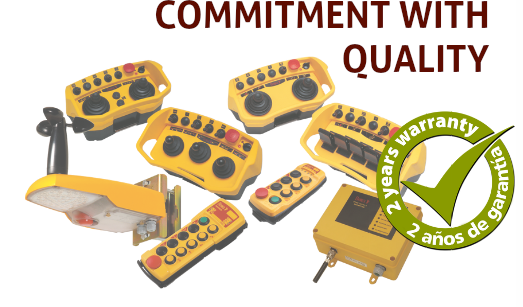 Another wish comes true! We can proudly announce that our devices now come with a 2-years warranty!
Thanks to the quality and durability of our devices you can now enjoy 2-years warranty: it has been thanks to our collaborators commitment to excellence, strict observance of our productive process but, above all, thanks to our customers.
Yes, their have been for long helping us to improve by sharing their thoughts and giving us feedback: we encourage radio control users to keep on helping us to improve.
We will attend all their suggestions to make our equipment even better and more long-lasting and meanwhile transmitters and recptors enjoy a 2-years warranty since January 1st.

MAHA-Tech in Pune with Itowa
03-01-2017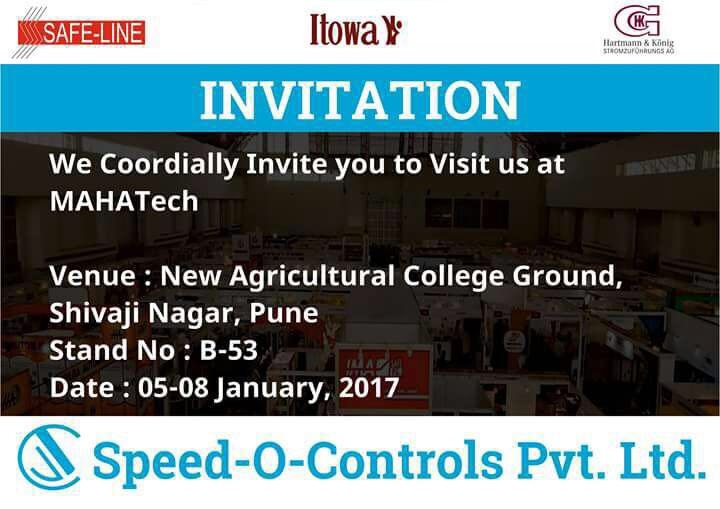 Along with our partner and distributor in India, Speed-O-Controls, our products and services will be at MAHA-Tech since Speed-O-Controls will be there trying to solve all your radio control queries and offering our equipment. We really encourage you to visit our stand (B-53) at the New Agricultural College Ground in Pune. Thank you very much for your interest.

Itowa wishes you a Happy New Year
02-01-2017

Happy New Year to all! Thank you very much for having shared this 2016 with us!
We want to keep learning and improving to provide during this new year better solutions to radio control your machinery making easier your productive process and, of course, safer!
We really want to accomplish all your radio control wishes for this 2017!

Itowa Distributor in Brazil
15-12-2016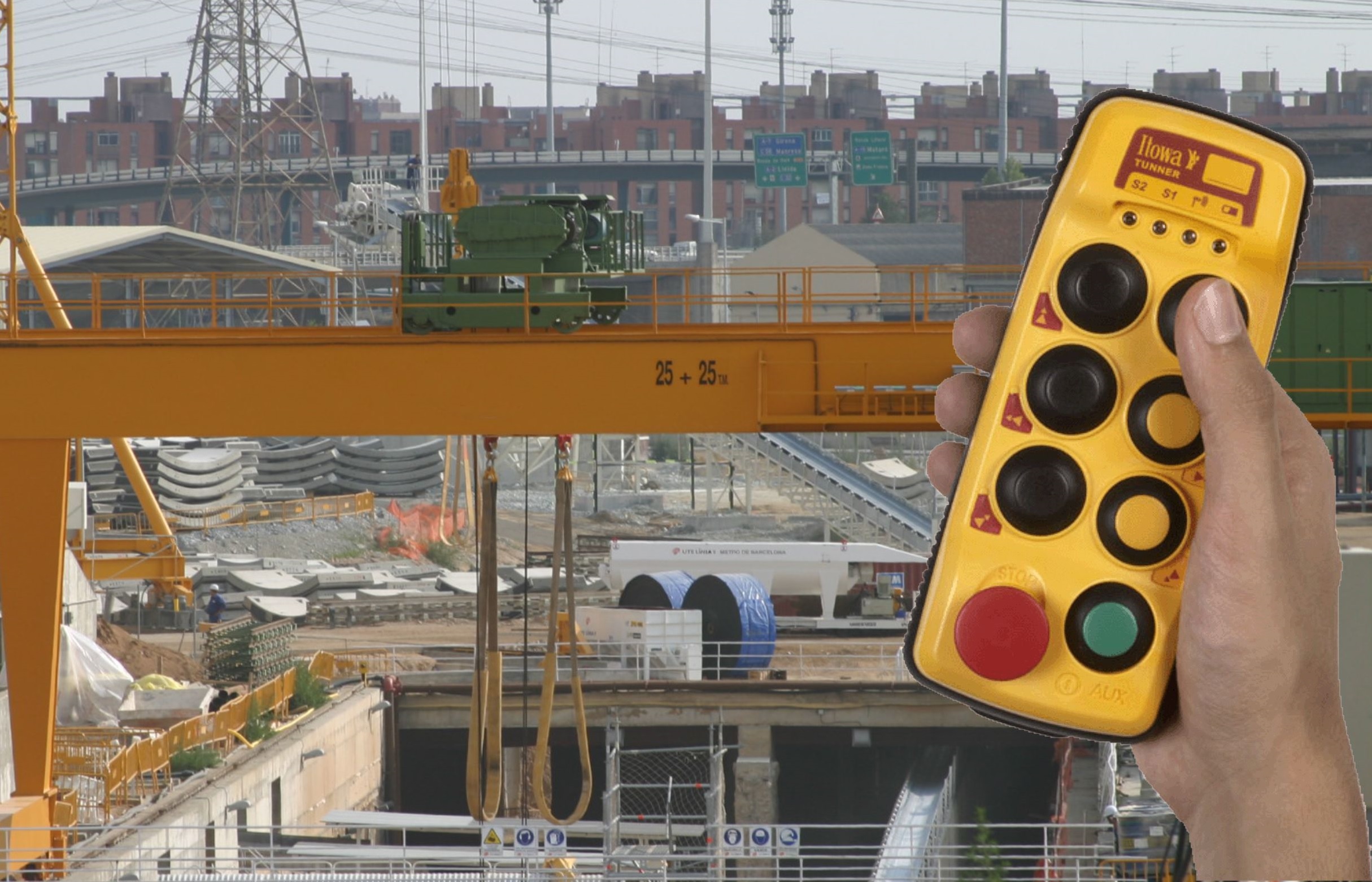 Itowa starts up a new partnership in Brazil, along with the local partner L&L aiming to provide even better industrial solutions: investment in safety and efficiency.
By providing remote control solutions we seek to afford time and win security in all the industrial process that require wireless control. Taking advantage of remote control systems is now easier for those users of cranes, gantries… in Brasil.
Do not hesitate to contact us for further information and we really wish that our new partnership will help all our potential customers in Brazil.

Itowa at CEMAT INDIA
01-12-2016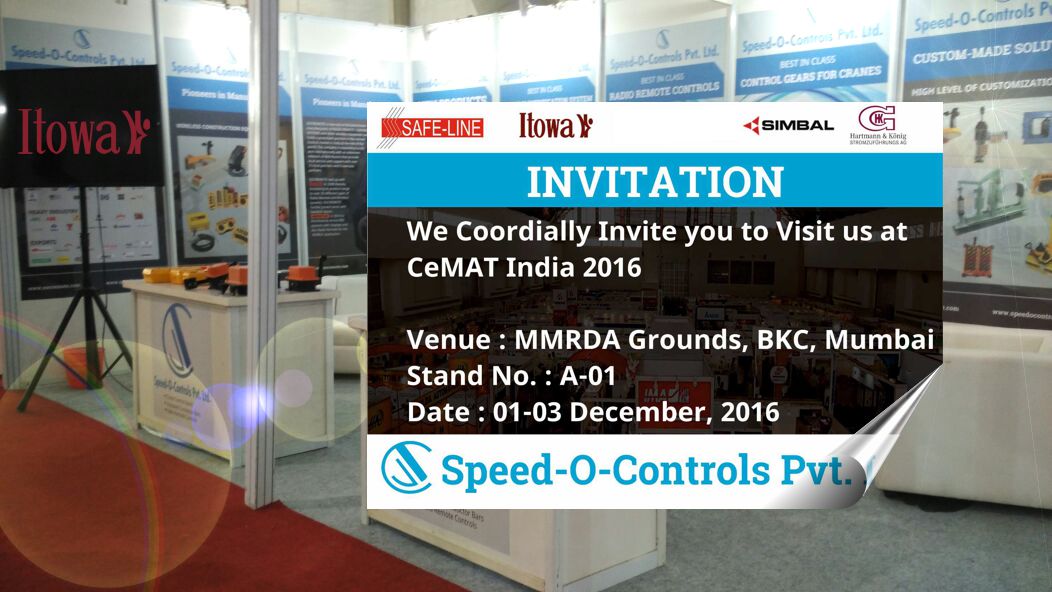 During 1st to 3rd of December CEMAT India is taking place, and Itowa will be there: CEMAT is one of the biggest events concerning intralogistics, store management... Since we are convinced that our radio control systems are highly effective to control via radio supply chains, electro-mechanic machinery for lifting and loading and others; along with our partner in India (Speed-O-Control) we will try to help you find the best solutions to radio control your production and storage systems. Do not hesitate to visit us at the Stand A-01, we will be very pleased to attend you requirements and find out how to collaborate and implement control remote to any kind of machinery.

New online store: Itowa Batteries and Chargers in just a click
07-11-2016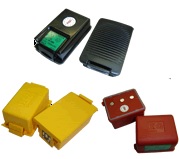 Itowa keeps on trying to improve customers buying expirience by implementing a new virtual shop. Set to make easier and faster the buying process, we are seeking to provide an 24h online store where to renovate spare parts, batteries and chargers. With the main goal to help you keep on working with your control remote systems and never lack Itowa batteries or chargers. We are really looking forward to make it usefull and we will appreciate any feedback you may like to share. Thank you very much!

Itowa Radio Control for 30 years thanks to you
27-10-2016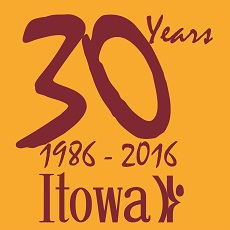 It's been a while since we started in 1986 providing radio control solutions for our costumers, specially those of the construction field. Since then we have improved our products and solutions, but it's been allways thanks to you, our customers: thank you very much for your trust and feedback. We will try to keep on working and improving to deserve your trust for the next 30 years!

Happy New Lunar Year
27-10-2016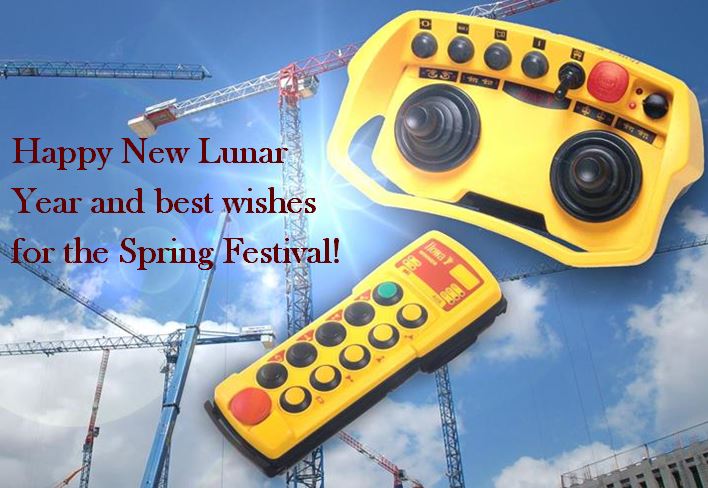 We are about to enter into the New Lunar Year, in fact, it will happen on January 28th of our Gregorian Calendar. Many countries celebrate it, specially in China were its astrology marks The Fire Rooster as the New Year, as well as in Vietnam or Malaysia where similiar festivals are held. Their communities around the world also celebrate it, so in many cities we will see celebrations.
We really wish a great New Year for all those celebrating it and we hope that it will be prosperous and do not hesitate that Itowa will be by your side all along it! Happy New Year!

ITOWA is awared Innovative SME by the Spanish Goverment
20-10-2016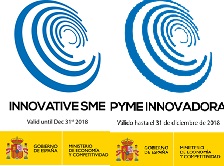 Recently the Spanish Ministry of Economics and Competivity has awared Itowa with the INNOVATIVE SME distinction recognising the huge effort made during years in R&D.
We really believe that investing in research constantly is vital to fulfill our customers demands and we try to develop industrial solutions even before these are requested.
So we must thank all our costumers for sharing their needs and feedback. We also would like to congrat and encourage our R&D for this success and improvements made in our Radio Control Systems.

Itowall at "La Cursa de les Dones"
00-00-0000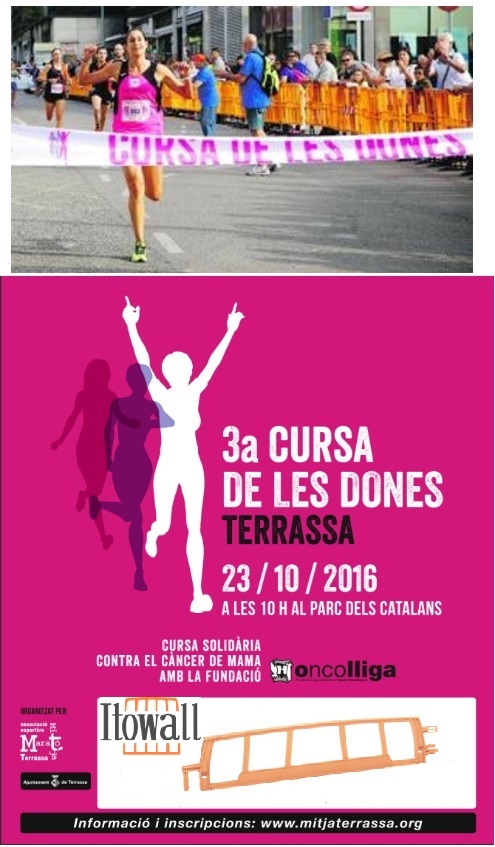 There is nothing like contribute in a cause like this: "La Cursa de les Dones" (The Race of the Women). In order to fight against Breast Cancer it is set a race in Terrassa that reunites for the 3r year our willingnes to erradicate this social problem, help those who suffer and our humble contribution by keeping the race safe with our modular fences. Itowall wishes the most brilliant success for all those who will run against Breast Cancer.

Itowa at Feria de Bogotá along with Imocom
26-09-2016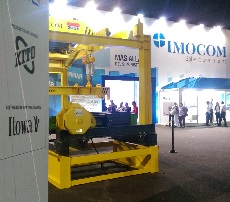 Feria Internacional de Bogotá give us the chance to get in touch with our customers and partners in Colombia with the latest radio control and telematic innovations.
Our commercial team has joined the event to advice and guide in the main applications of our remote control systems.

Feria Internacional de Bogotá 2016

Located within the Corferias Bogotá (Carrera 37-40, Bogotá) it is a huge event incluiding a large diversity of sectors represented, principally related to industry and construction. There can be found metallurgy companies to water management enterprises along with the main economic industries of Colombia. All aiming a purpose, get better production processes by mechanize it.
Beacuse of this purpose, Itowa can not miss this event and showing all its new radio control applications for minering, construction (cranes) and industriy with its tunner, winner, combi and other equipments and a personalized guidance.
During the event, you will find us along with IMOCOM at pavilion number 7.
If you need further information or set a meeting, don't hesitate to contact us throught the website form.

ITOWALL AND SPORT
15-06-2016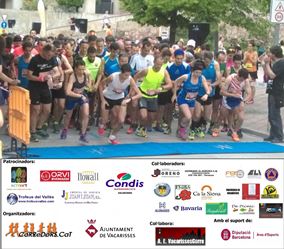 ITOWALL has sponsored and participated one more time in the sport events. Last weekend of June, ITOWALL has sponsored and support the sport. Last 11 and 12 June, in Vacarisses town in Catalonia it was held the 9th Edition of the mountain race called "LA CAMPANA", on which Itowall has participated actively.
With the barriers ITOWALL the main points were marked, the start where the accumulation of people is important as participants or public. Also ITOWALL have sponsored this event and offered to the City Hall and to the organizers its system of closing and signalling.
LA CAMPANA race was held last June1st & 2nd composed by 3 races: The 9th of 14, 7 kms, mid marathon of 21, 4 Kms and La Campaneta the junior races.

CeMAT-HANNOVER-2016
13-06-2016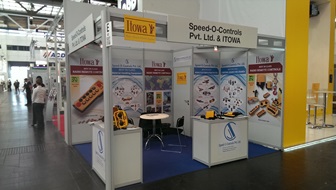 Itowa has participated en the 2016 CeMAT Exhibition that was hold during last May 31st to June 3rd.
Itowa was shared stand with his partner Speed-O-Controls in the Deutsche Messe Ag Hannover.
CeMat is considered the intra logistics exhibition leader in the world, due one can find the last novelties on this sector also a great variety of ideas and solutions.
Itowa has exhibited its range of products: radio remote controls for crane and machinery, the most important of our models WINNER, TUNNER with handset transmitter with pushbuttons and COMBI with joysticks and different types of pushbuttons. Also to satisfy the needs of its customers in the different industrial environments Itowa also have presented the weighing equipments HANITO 13 and HANG 13, the anemometers ANM400 and other radio remote control systems as the TINY and MINITINY.
Together to the Itowa products, the visitors has also found the novelties of Speed-O-Control basically its wide range of mobile electrification systems called SAFELINE, safety systems as the Thrusters Switch and other remote controls.
Our participation has been satisfactory and we think we have offered to the visitors the best solution for its applications.

MATERIALS HANDLING 2016
30-03-2016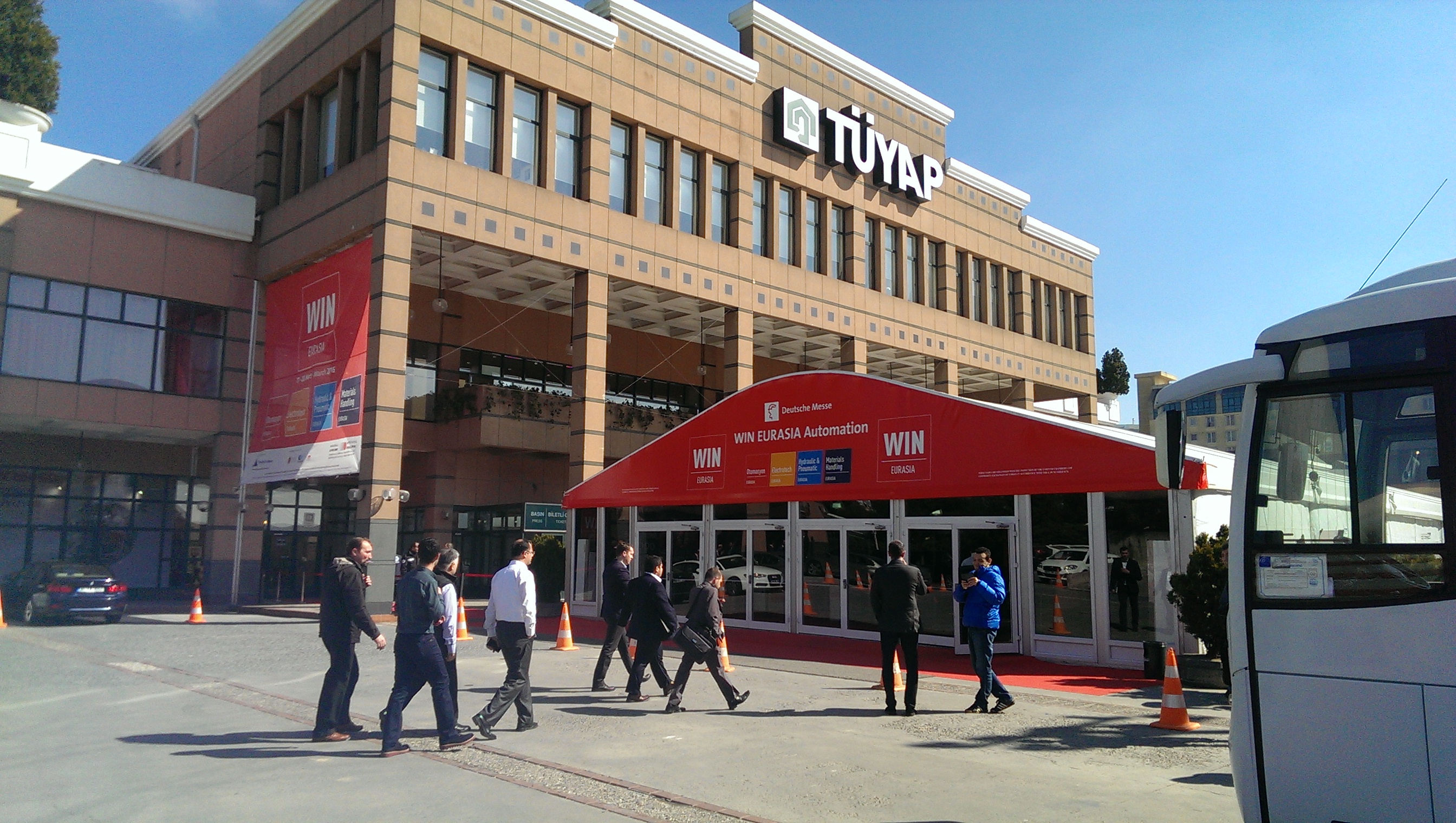 Itowa has been in the current edition of MATERIALS HANDLING EURASIA Exhibition during last March 17th to 20th in Istanbul.
Itowa has shared the stand with its partner Speed-O-Control, and also our Distributor in Turkey was attending the stand.
Materials Handling Eurasia is a specialized exhibition for handling and logistics. It is part of the WIN World of Industry – WIN automation that is one of the main industrial exhibitions on the Euro Asiatic zone. Together with automation, Materials Handling WIN includes the specialized exhibitions: Otomasyon, Electro technical and Hydraulics and Pneumatics.
Itowa has exhibit its range of remote controls for cranes and machinery, mainly the models WINNER, TUNNER and COMBI, the weighing systems range called HANITO13 and HANG13, anemometers ANM400 and other systems of radio remote control as the TINY and MINITINY
Also our visitors have found the novelties of our partner Speed-O-Controls in its wide range of feeding systems SAFELINE, security systems as Thruster Brakes and Limit Switches and other remote controls.
Almost 78.000 people have visited the Exhibition and its 1.600 exhibitors of 41 different countries.

MAHATECH-2016
05-02-2016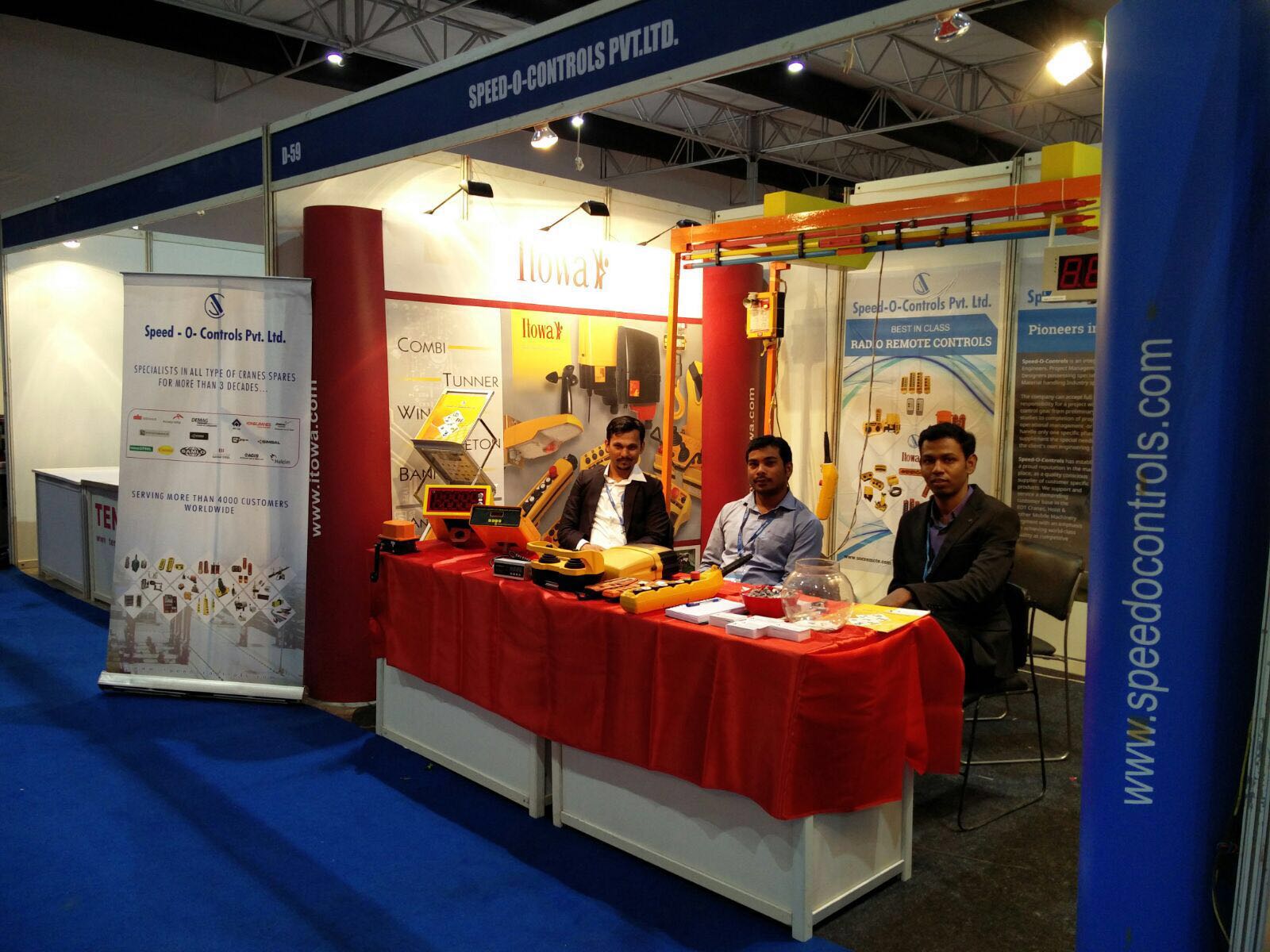 Speed-O-Control partner on SINDITO group will participate in the next Edition of MAHATECH Exhibition to be held form February 4 to 7 in Pune. Mahatech Exhibition is addressed to the small and biggest companies of Engineering, machinery, processing, electronic material, orchestration and automation.
As usually Speed-O-Control will introduce the novelties of his wide range of products as: Power systems, safety and other remote controls of its brand. Also will exhibit the ITOWA range products consisting is radio remote controls for cranes and machinery, safety and weighing systems, anemometers and control systems.

FERROTODO ENDORSE THE QUALITY OF ITOWA
15-10-2015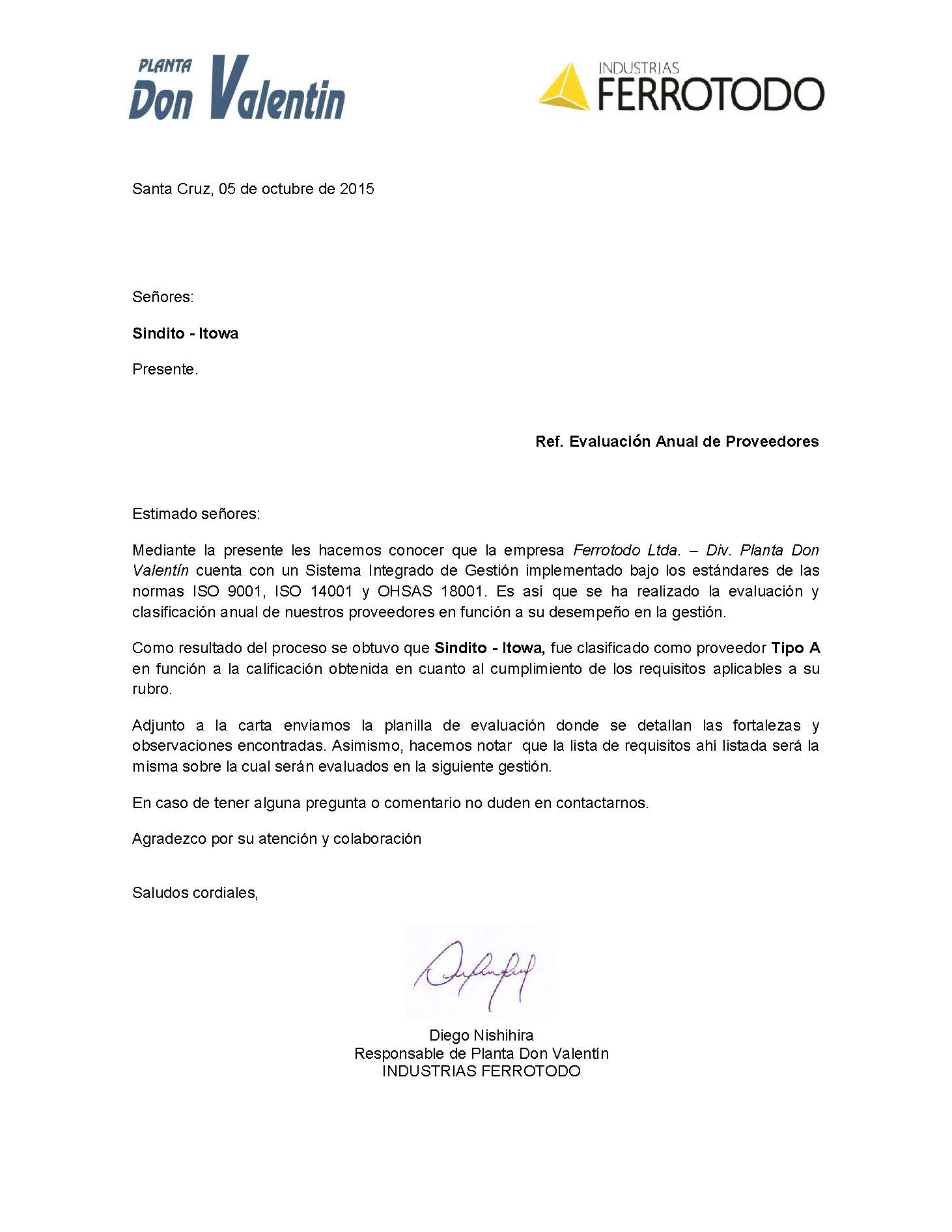 The company FERROTODO, LTDA-DIV DON VALENTIN PLANT in Bolivia, after making the yearly evaluation and classification of its suppliers with an Integrated Management System, implemented under the Standards of the Rules ISO 9001, ISO 14001 and OHSAS 18001, has endorsed the great quality of Itowa.
As a result of that process was obtained that Sindito-Itowa, was classified as Supplier Type A according to the qualification obtained in terms of compliance with the requirements for its category. It should be noted some of the strengths and detailed observations as:
Prompt attention
Technical advice in the start-up and repairs
Provide writing technical information for every need.
Assure that the product arrives in good conditions
Assure that the systems and products are following the customer requirements
Affordable prices
Good guarantee.

EXCON BANGALORE - 2015
14-10-2015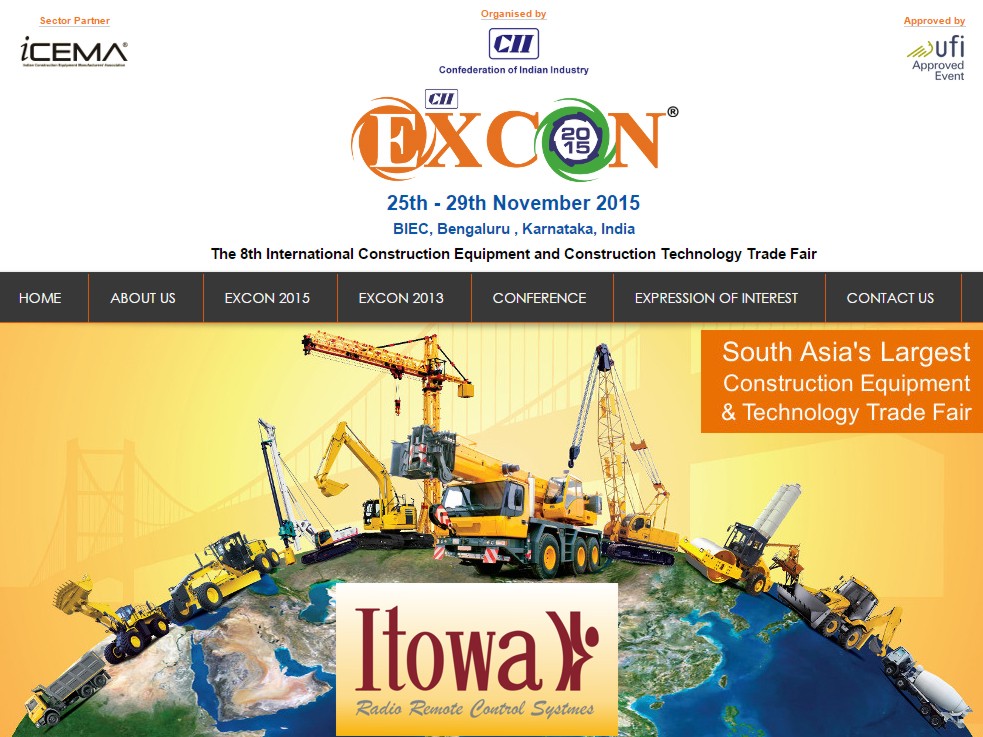 Speed-O-Control, partner of SINDITO group, will participate in the next edition of the EXCOM 2015, that will be celebrated in Bangalore from 25th to 29th of November.
In addition to the new features in its range of supply systems, safety and others remote controls of the company, we can find also the last technological innovations and products of ITOWA company, as the remote controls TUNNER, WINNER and COMBI, the anemometer ANM400 and the new remote control equipments TINY.

IREE - 2015
13-10-2015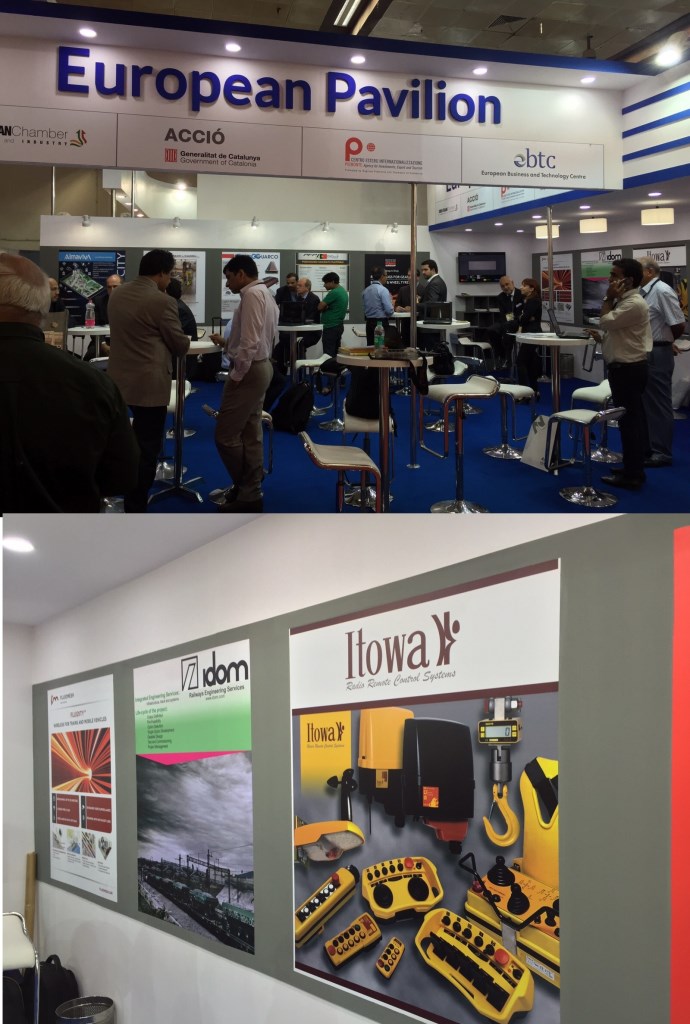 Itowa will participate to the current edition of IREE- INTERNATIONAL RAILWAY EQUIPMENT EXHIBITION in New Delhi, to be held on October 14 to 16th 2015
We will be at the European Pavilion of ACCIO, together with other European Companies, Itowa will represent Catalonia.
Together with Speed-O-Controls we will show our range of products and technology. The visitors will find the last novelties in radio remote controls, data transmission, weighing and anemometers.

ITOWALL WITH CLUB NATACIÓ SABADELL
08-10-2015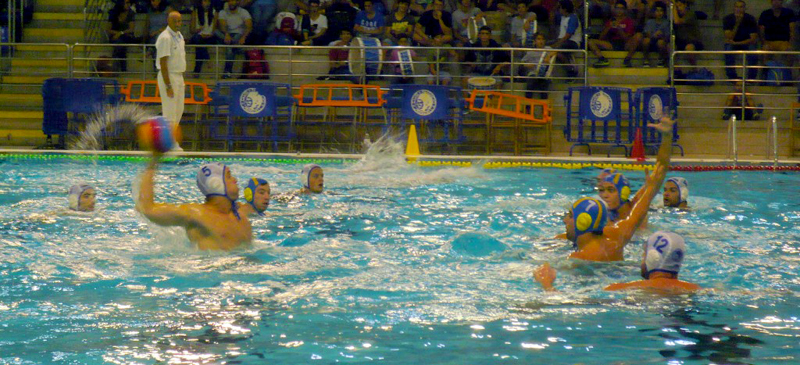 ITOWALL, as it is usual, is present in a lot of sportive activities. And now we want to emphasize the trust that "Club Natació Sabadell" has deposited in our lock system ITOWALL. The personalized fences with the cub´s emblem, are being usually used in a lot of sportive events that are celebrated on the Club´s installations. The last time were the first match men´s water-polo, celebrated the past day, the 3th. of October.

ITOWALL SPONSORS THE SPORT
24-09-2015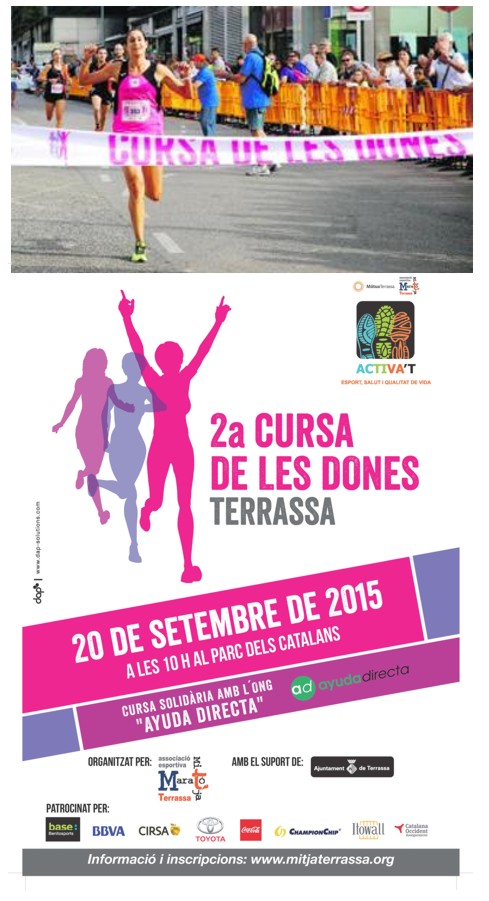 Itowall has sponsored the second edition of "CURSA DE DONES" (race women) which has taken place in Terrassa (Barcelona) last September 13.
As usual, Itowall commits to sport, not only through sponsorships in the several sports events in the city but also in logistic support in all them. In this race as in others, the company has provided the use of their plastic fences ITOWALL with enclosure system to delimit the course of the same along the streets of the city as well as the finish area and awards ceremony.

ITOWA SAT(Technical Assistance Service). EFICIENCY AND PROFESIONALISM
22-09-2015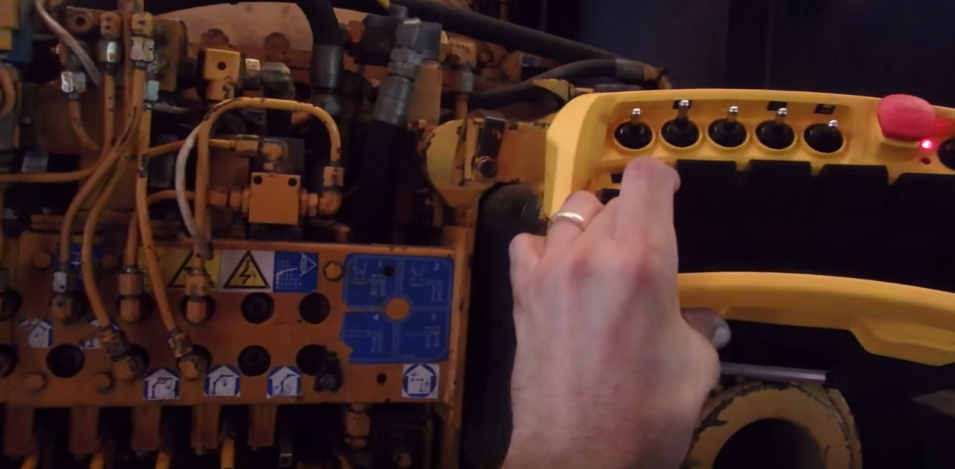 The efficiency and professionalism of our Technical Assistance Service has been proved once more time. Our Authorized Assistance in Palma de Mallorca, called RADIOCONTROL BALEARES, has installed, very quickly and with effectiveness, a radio remote control model SETVAL in a crane truck.
This model composed by a transmitter with proportional joysticks, is specially indicated for remote control of all types of electro-hydraulic machinery.
The installation and adjustment of the SETVAL in the truck was a success. ¡From Itowa we want to thank him for his trust and congratulate him for his excellent and great work!
www.youtube.com/watch?v=XikvyPzX7R4

MOBILE ADVERTISING WITH ITOWA TECHNOLOGY
00-00-0000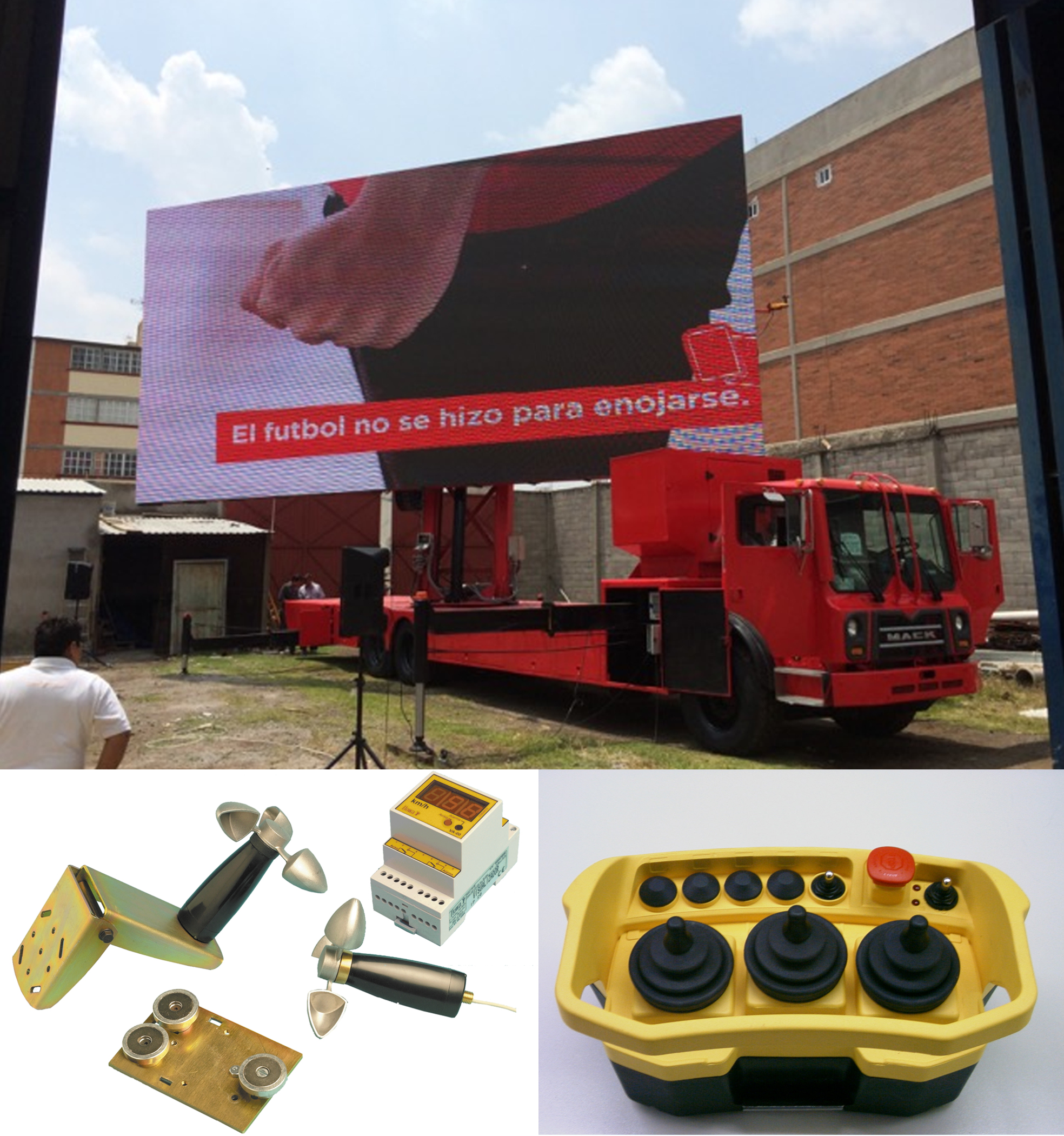 Our customer COMEC in cooperation with the company of publicity Pantallaled, advertising specialist in led screens, has integrated different Itowa systems in a new way of mobile advertising.
In this case in at advertising truck with a mobile led screen, controlled by a radio remote control of Itowa, customized and adapted for this application. The control system is completed by a set of sensor and display Itowa, that allows to control the direction and speed wind and to be able to manage the screen position in a safety and effective way.
http://www.pantallaled.com.mx

ITOWALL IN THE CHILDREN SWIMMING CHAMPIONSHIP OF CATALONIA 2015
21-07-2015

ITOWALL, as usual, was again present in a sports competition, consolidating itself as a reference in this type of events. This time together with the Terrassa Swimming Club, that chose, once more, the enclosure system of fences ITOWALL to celebrate the Summer Children Swimming Championship. It was held from July 3rd to 5th on the Olympic Area of Terrassa Swimming Club, the competition area and preferential areas were delimited by the fences and mini fences ITOWALL .

ITOWA - INVESTRADE 2015
20-07-2015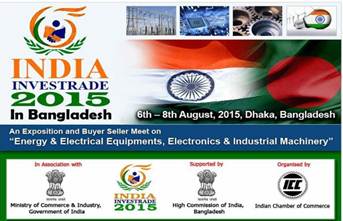 Speed-O-Control partner of Sindito group will participate in next edition of INDIA INVESTRADE Exhibition to be held in Bangladesh from August 6 to 8.
As usual Speed-O-Control will present the novelties of its wide range of products: power systems, security and remote controls, together with the products of ITOWA as radio remote controls for cranes and machinery, security systems, weighing and anemometers.

CRANEXPO2015
14-04-2015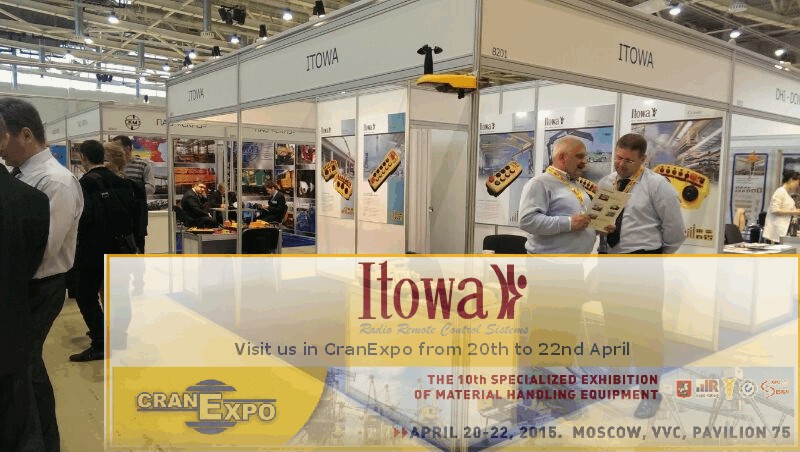 As has become usual during last years ITOWA will be present for the sixth time consecutive in the CRANEXPO-2015 exhibition to be held in Moscow from next April 20th to 22nd. Even the current economic situation affecting the Russian Federation, ITOWA continue the commitment with this market and wants to attend the exhibitions being held under the patronage of the Chamber of Commerce of the Russian Federation and the Government of Moscow and is one of the most important trade fairs in the country with high technological, professional and specialized in the field of industrial cranes and handling material.
Itowa will show his range of remote controls models: TUNNER, WINNER & COMBI and its new technological advances and novelties, the most important is :
The new receiver of medium range that will be available in the market in short .
This modern receiver combine its small size with a high degree of customization by the installer and higher performance.
Itowa will present the current project: a new generation of radio remote controls for the mobile equipment industry with great growth prospects in the Russian market.
We expect your visit at our stand C-303

ITOWA IN NISSAN BARCELONA
21-01-2015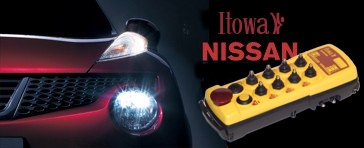 Itowa has equipped the production line of Nissan in Zona Franca factory in Barcelona (Spain). The remote control model WINNER with rotary selector in surface is controlling hoists of the 2 bridge tower cranes on production line of one of the new cars.
With the installation of our systems we also have provided a customized training to the operators taught by the staff of our Technical Service.

ITOWALL IN THE HALF MARATHON
14-01-2015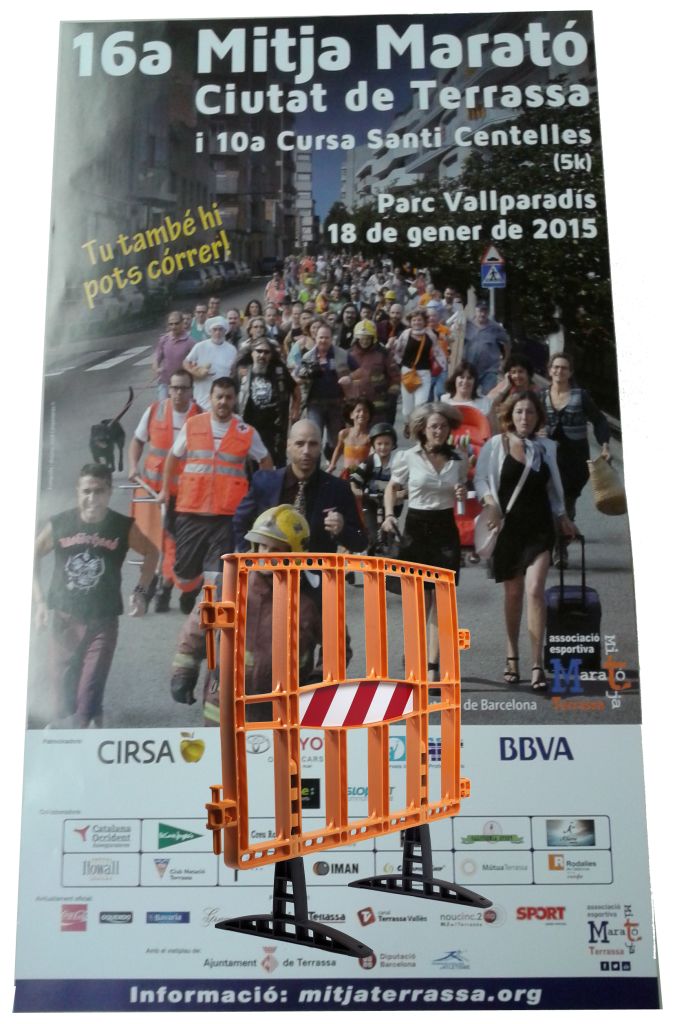 As usual, ITOWALL again will take part in the 16th edition of the Half Marathon of the town of Terrassa (Spain). With the Itowall system of enclosure fences the entire route will be signaled as well as the different post of provisioning and the finishing line. This half marathon is one of most numerous nationwide, is valued due its route is 100% urban it runs along the streets.

MAHATECH 2015
12-01-2015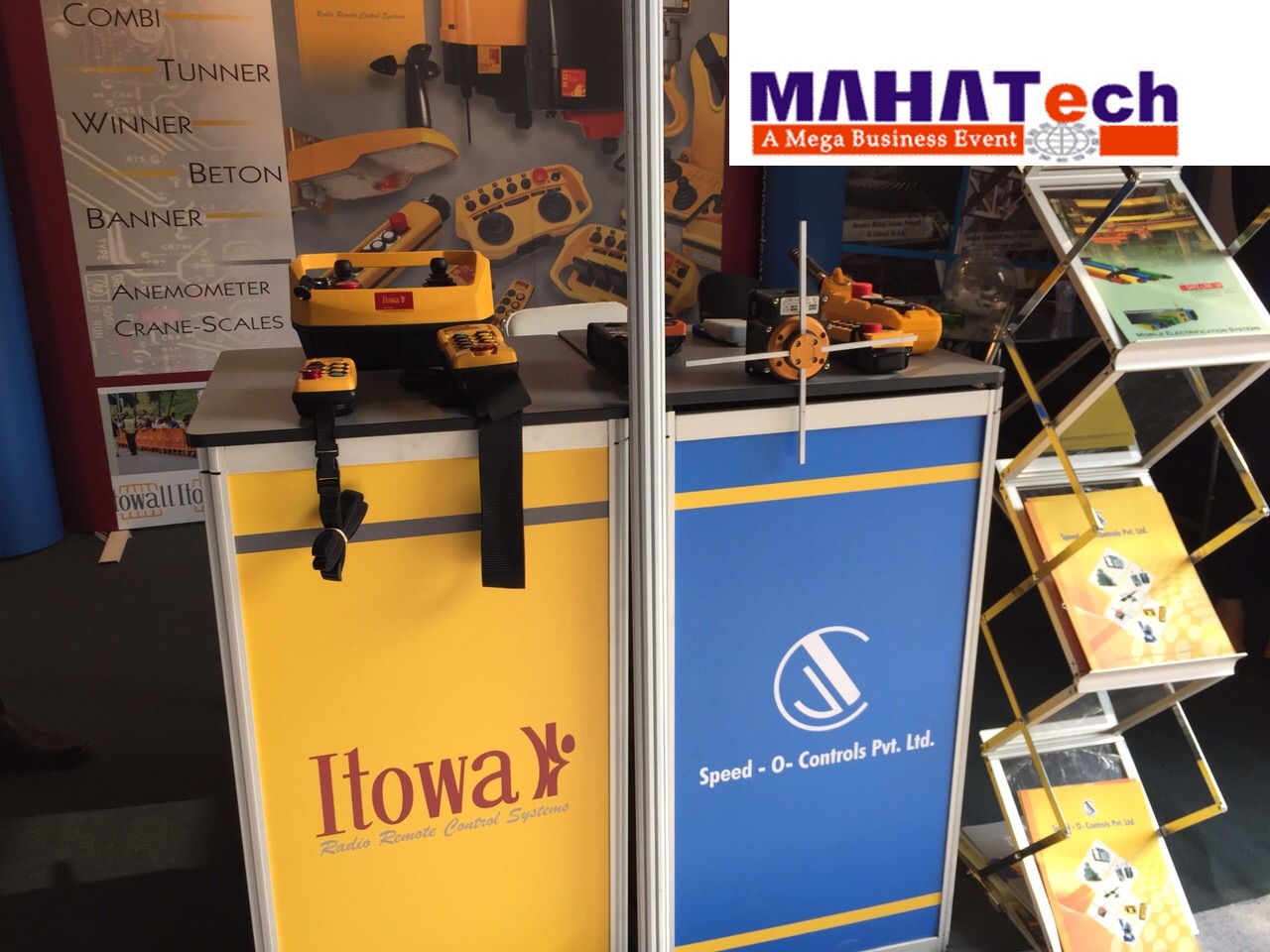 Speed-O-Control partner of SINDITO group has participated with great success in the tenth edition of the Fair Mahatech held in Pune from January 8th to 11th. As usual Speed-O-Control has introduced novelties to its wide range of power systems, security and remote controls of them, together with the products of ITOWA.
They have shared space with the latest novelties of ITOWA remote controls and the new improvements and technological advances applicable to the existing systems. Alongside the range of remote controls like TUNNER, WINNER and COMBI, and versions with data feedback with led in the transmitter, they have also been exposed safety equipment such as the anemometer ANM400 and new remote TINY.
Major manufacturers of machinery and cranes have shown interest in the product range of the firm ITOWA, allowing us to make a very positive evaluation of participation in the fair.

CEMAT INDIA 2014
15-12-2014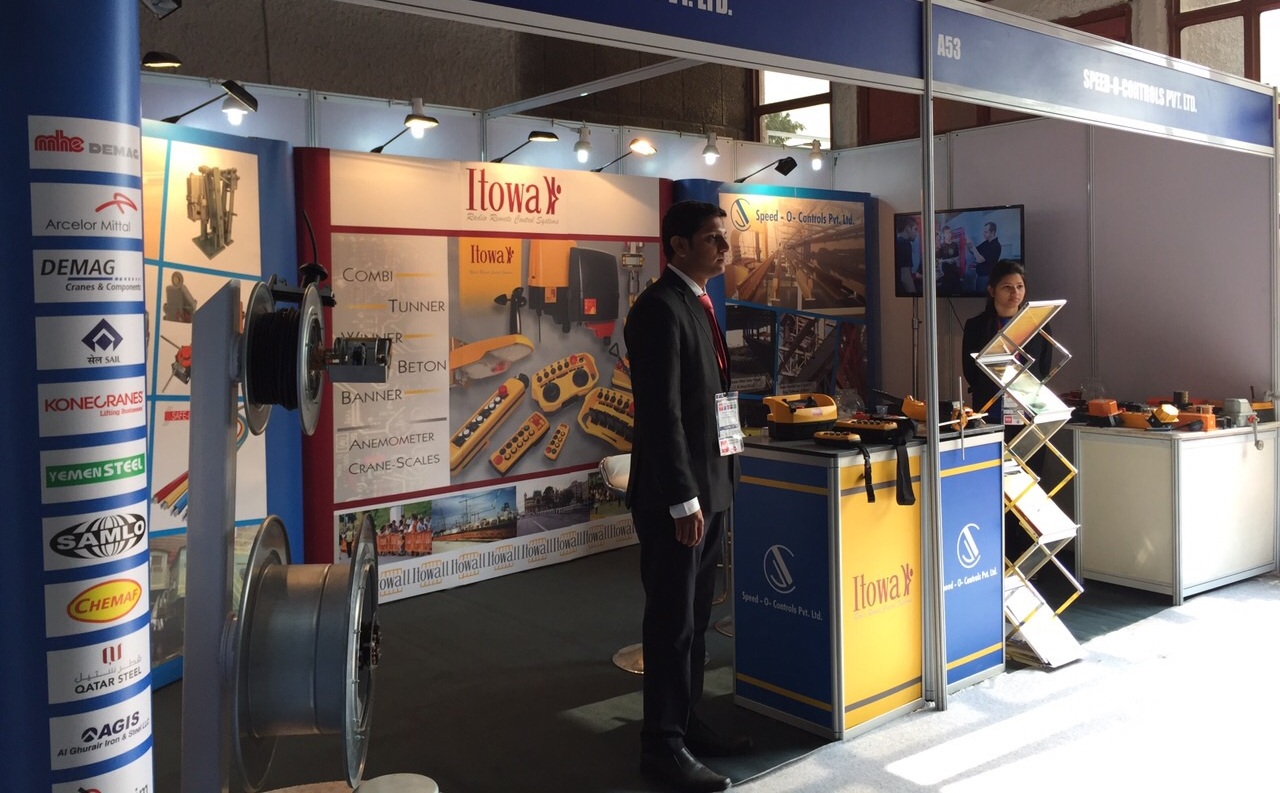 Hand in hand with Speed-O-Control, ITOWA was present in the 8th edition of the fair Cemat India. That was held from December 10th to 13th, we presented the most recent developments of ITOWA systems, as well as new improvements and technological advances applicable to the existing equipments.
Along with the range of remote controls systems like TUNNER, WINNER and COMBI, and versions with data feedback with led in the transmitter, we have also exposed safety equipments as the anemometer ANM400 and the TINY a new remote system.
All of them have shared space with the wide range of power systems, security and other remote controls of Speed-O-Control firm.
The assessment of our participation in this edition has been very positive.

CRANEXPO 2014
01-05-2014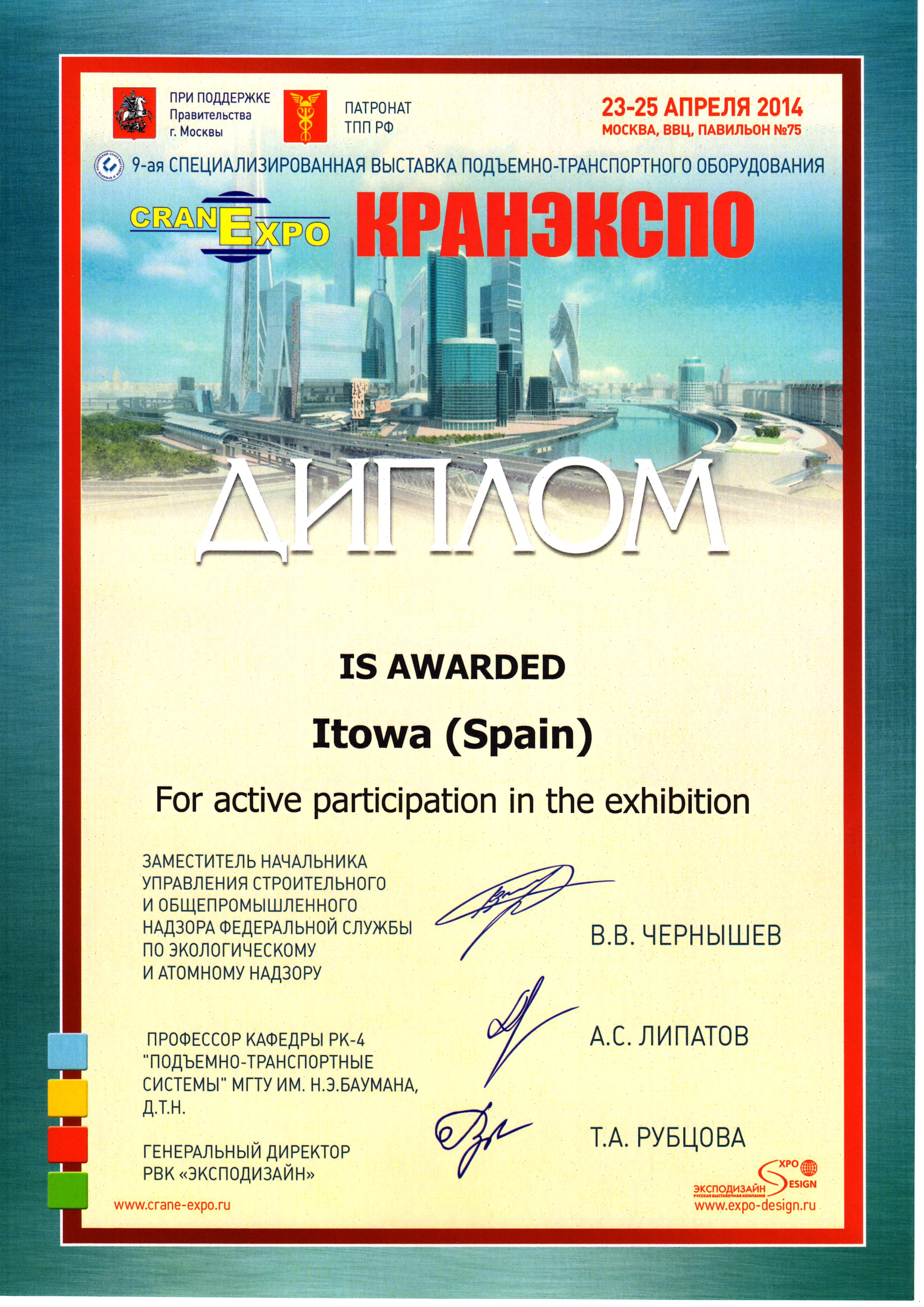 Another year ITOWA was participated in the current edition of the CRANEXPO-2014 Exhibition It took place in Moscow last April 23rd to 25th. CRANEXPO held under the auspices of the Chamber of Commerce of Russian Federation and the Government of Moscow. It is one of the most important trade fairs in the country, dedicated to lifting and handling equipment.
Itowa show the range of radio remote controls.: TUNNER, WINNER and COMBI, with new technological advances such the WINNER with data feedback and leds on the transmitter to return data and display information. Also it was exposed the anemometer ANM400 with great success and acceptance.
Successful participation in this exhibition endorses reliance on the Russian market.

Half Marathon and Santi Centelles in Terrassa
24-01-2018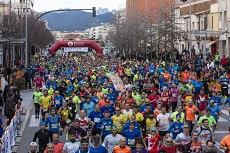 Last weekend Terrassa held another edition of its Half Marathon. Carles Castillejo won the event with a final time of 1 hour and 3 minutes and Laia Andreu was the first woman completing this 21 kms with a time of just below 80 minutes. We would like to congratulate all those who participated. We are proud to work with you. Here it is a link to a video summarizing the race.

aaaa
00-00-0000
aaaaa